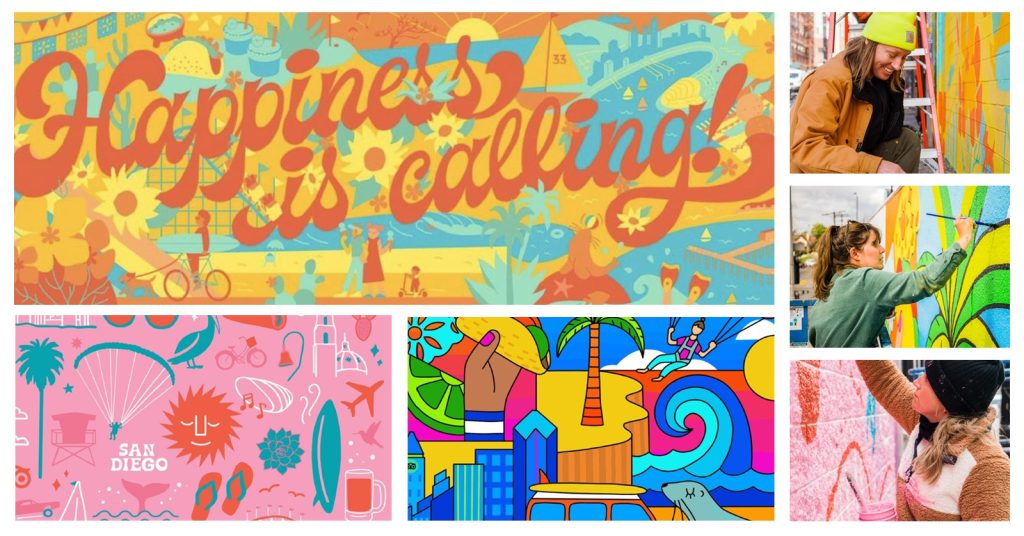 To increase awareness of San Diego as a premier travel destination, the SDTA and its advertising agency, The Shipyard, is partnering with Tripadvisor and its new in-house creative and content studio, Wanderlab, to launch a first-of-its-kind, innovative digital and interactive out-of-home campaign to attract travelers to San Diego. The premium partnership program will debut nationally on April 4, highlighting San Diego's optimism and positivity through a range of custom online content and real-world activations. Utilizing Tripadvisor's data and insights will put San Diego in front of the right consumer with unexpected, unique creative executions. Program highlights include:
Interactive Street Murals
San Diego will have presence in the three largest U.S. cities; New York, Chicago and Los Angeles with vibrant street murals hand painted by local San Diego artists Channin Fulton, Hanna Gundrum and Phoebe Cornog. The interactive murals are complemented with a QR code, prompting users to scan and experience the augmented reality filters to immerse themselves in the San Diego brand in a digital environment. To increase awareness and foot traffic to the San Diego murals, social media influencers will activate their fans and followers at each location.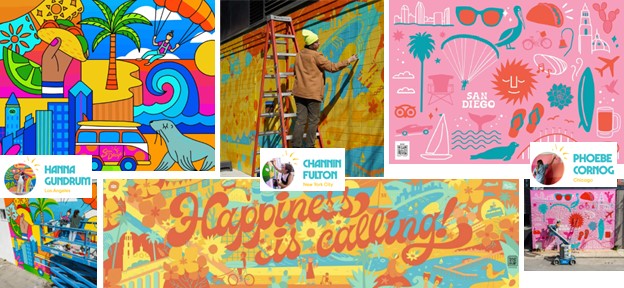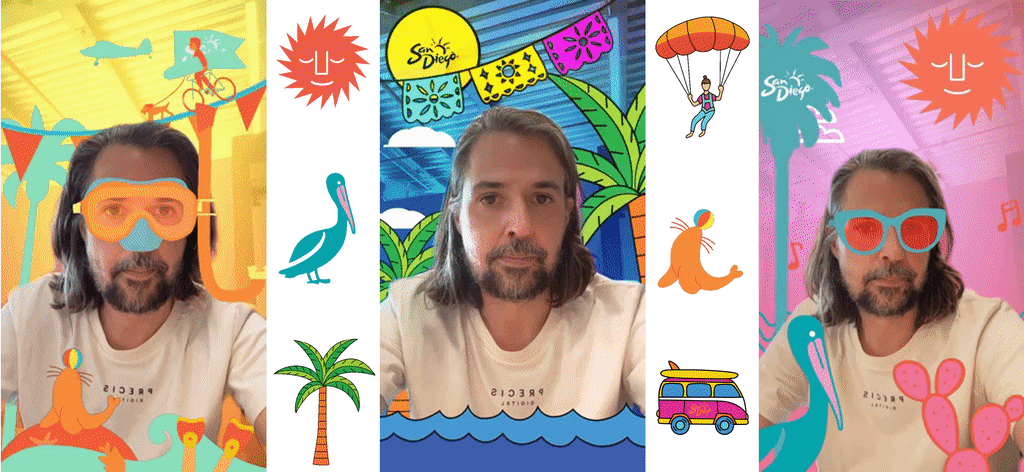 San Diego Sunshine Kits & Sweepstakes
To highlight the San Diego region and its iconic places, products and brands, the San Diego Sunshine Kits include a sampling of local businesses that are making waves by bringing their own unique SoCal style and sustainable practices to the world. The kits will inspire visitation to San Diego with a variety of products from Vuori, Coola, Chuao Chocolatier, ALOHA Collection, 1502 Candle Company and tickets to experience San Diego's attractions with admission to the San Diego Zoo, LEGOLAND California and Petco Park.  
Users can enter to win the "San Diego Sunshine Kit Sweepstakes" which will be promoted through social media influencers and Tripadvisor' social and on-site media promotion to build SDTA's 1P data.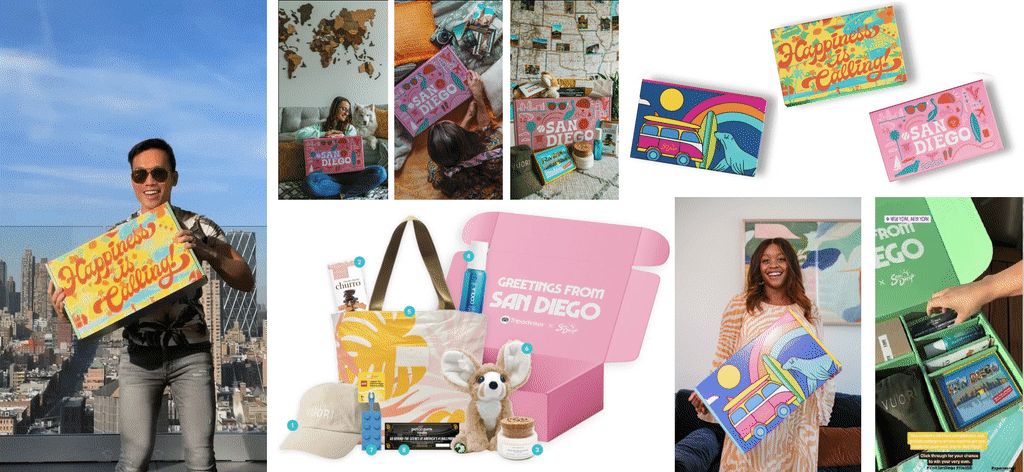 Custom Content Hub
All campaign elements will live on Tripadvisor's San Diego content hub where users can explore a series of custom curated trips for outdoor enthusiasts, foodies and dog-friendly travel supported by interactive maps that highlight activities and experiences that aid in travel planning.
The San Diego digital hub also allows users to explore the Sunshine Kit sweepstakes and
behind the scenes footage of the mural creation process inspired by San Diego's sunny outlook. Digital display, native and social advertising will drive traffic to San Diego's content hub, encouraging users to learn more about the destination and plan their trip.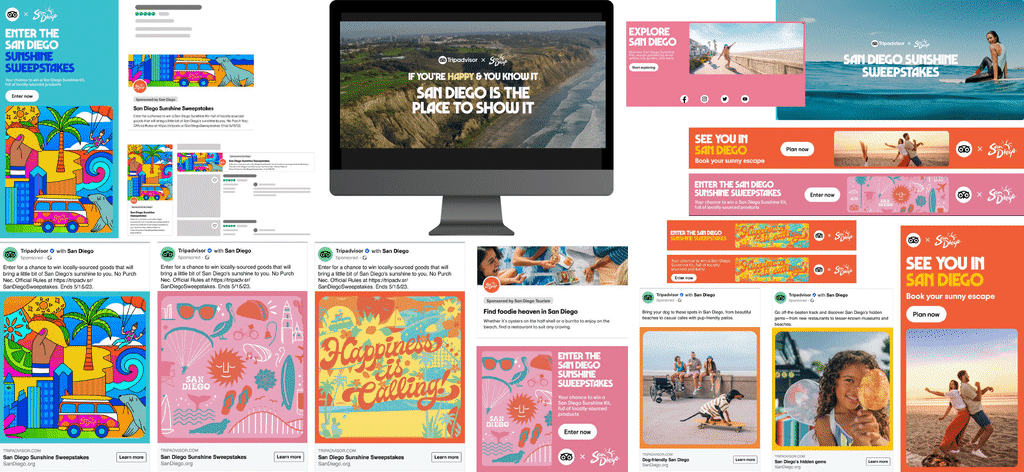 The premium partnership program will run through June 2023 and is estimated to deliver over 53 million impressions. To learn more about SDTA's advertising programs and to leverage the destination's strategy in your own marketing programs, please log in to Membernet.