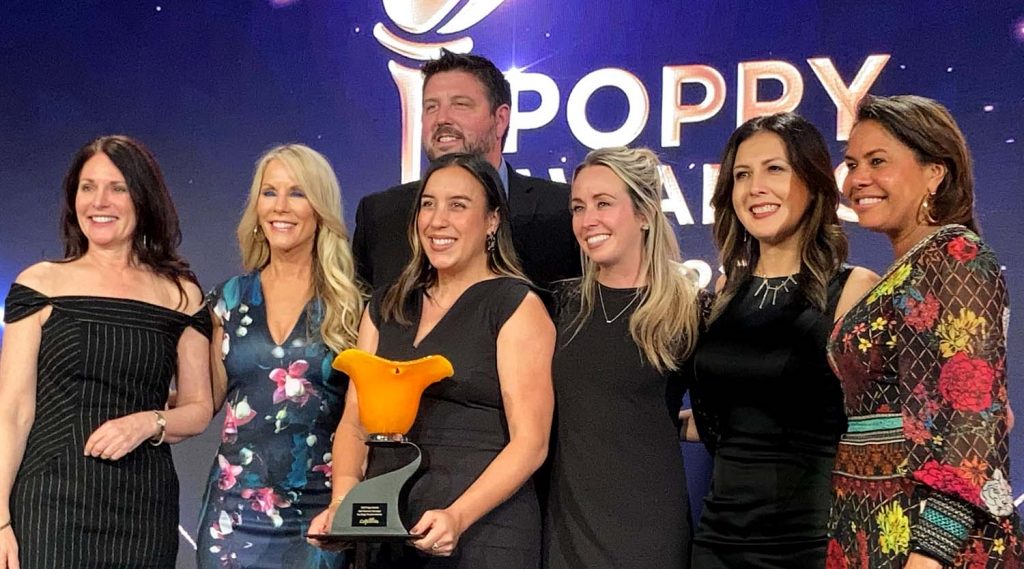 The San Diego Tourism Authority is excited to announce it won the Poppy Award for Best Recovery Campaign during Visit California's 2022 Outlook Forum. This prestigious award recognizes our efforts to drive visitation back to the destination, after the pandemic and other crises led to many industry-wide pivots.
SDTA's Best Recovery Campaign Entry
The SDTA, charged with helping drive the economic recovery of the city of San Diego in 2021 after the onset of the COVID-19 pandemic, led with the message "Happiness is Calling You Back". This multilayered campaign spoke to the desire for the kind of positivity that only a visit or staycation to San Diego can inspire.
The quick-to-market strategy and focused investment showed immediate impact on travel to San Diego, including:
Hotel occupancy increasing 2.8x since campaign launch, from 34% in February to 94% over Labor Day Weekend
ADR growth of nearly 3x from $97 to $261 over Labor Day Weekend – a notable $55 increase over ADR for Labor Day Weekend in 2019
TOT revenue increase month-by-month from $4.8 million in January to $28 million in July, for a total of $101 Million in TOT revenue since campaigns launched
Attaining the rank of #1 Hotel Market in the West for Occupancy, ADR and RevPar and the #3 overall Hotel Market in the U.S.
We are happy and we know it when it comes to all the amazing creative work by The Shipyard and the efforts of all our partners, which contributed not just to winning the Poppy Award but to supporting a campaign that produced a meaningful economic impact for the destination.