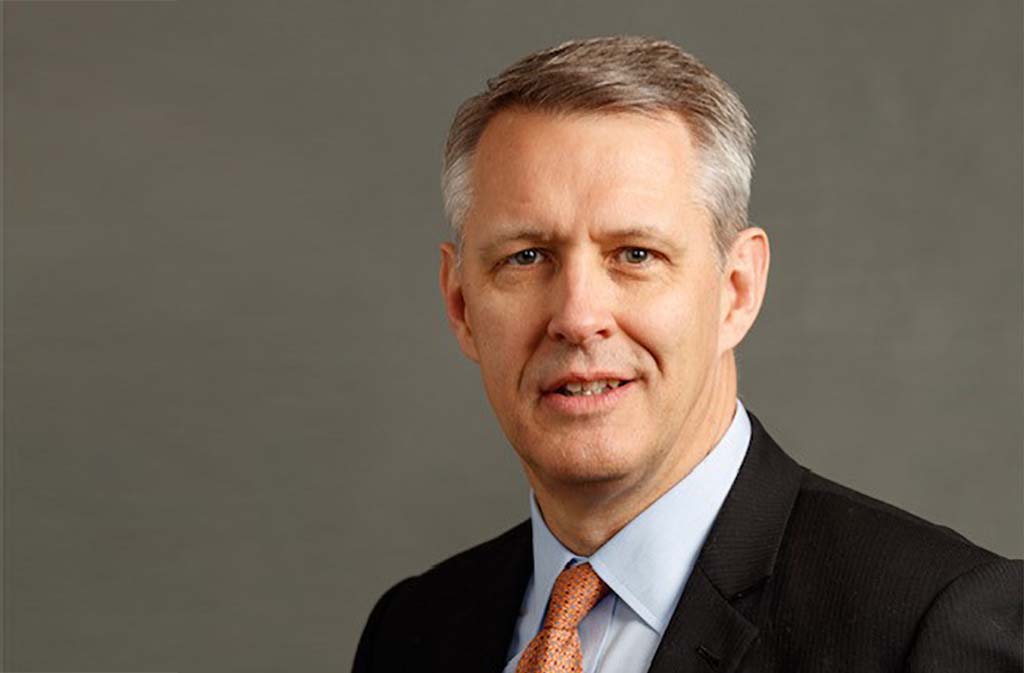 This past fall, the San Diego Tourism Authority was delighted to hire Kavin Schieferdecker as the organization's chief sales officer, a newly created position that oversees long-term sales for the San Diego Convention Center and hotel meetings as well as convention services.
Kavin came to SDTA from Philadelphia, where he served as senior vice president of convention sales at the Philadelphia Convention & Visitors Bureau. His distinguished career includes some 25 years in hotel sales, primarily at Marriott International and Hilton.
Now that he has had a little time to settle in and get acquainted with his new home, we asked Kavin to share a few thoughts on the SDTA, the industry outlook for 2022 and what makes San Diego such a great place to visit and live.
Q: What do you think sets San Diego apart as a meetings destination?
A: From the minute an attendee walks out of San Diego International Airport, they get the "feel" of San Diego. They see the palm trees, smell the ocean air and see the city skyline behind the sailboats. Attendees love coming to meetings in San Diego because there's no other place like it in the country. And meeting professionals enjoy it for all the options — a wide array of hotels fitting most needs, great restaurants and nightlife, and amazing off-site venues that most destinations would die to have. In addition, I've gotten to know a good portion of the hospitality community and they're true professionals who make meeting in San Diego easy and enjoyable.
Q: What would you say surprised you most about San Diego when you moved here?
A: Everyone knows about San Diego's great weather and beautiful beaches — the region's 70 miles of coastline are hard to beat for recreation and relaxation. But I think a lot of people might not be fully aware that San Diego is also a renowned medical device hub, a center for great universities, the genomics capital of the country and home to multiple Nobel Prize winners across its many research institutions. It's a very smart city!
Q: The San Diego Convention Center sits on our city's beautiful bayfront. What are some of the most creative uses of the space and downtown area you've seen so far?
A: The Convention Center — right on the water, with the city skyline in the background — is an iconic image in our industry. But beyond its beauty, great functionality and superb team of professionals, it's a facility that can easily be adapted and customized for a wide variety of convention events. Groups have utilized the building for fun runs, going up down the famous stairs and along the waterfront. The Convention Center is also adjacent to the Gaslamp Quarter, so groups have incorporated that lively district into their events. And the many inviting outdoor spaces allow groups to take full advantage of San Diego's sunny weather.

Q: What are some of your favorite hotel properties and event venues in San Diego?
A: There are really too many to mention. I knew we had an amazing package of hotels for citywide conventions — perhaps the best in the country — but I've enjoyed visiting and learning about the huge variety of unique hotels our customers can choose from. Whether it's one of our golf resorts, a charming property in La Jolla, a downtown hotel where guests can walk to Little Italy or the Gaslamp Quarter, or one of the many that overlook Mission Bay or the Pacific, we truly have options for groups of any size or need.
Q: San Diego has the rare good fortune to be served by a major airport right next to the downtown center. What have been your experiences getting in and out of San Diego International Airport, and how does that compare to other cities?
A: The airport is truly one of our biggest advantages. Meeting attendees can walk off their plane and be checking into their hotel downtown within 10 minutes, or in La Jolla or UTC within 20 minutes. Plus, with the expansion project that began in December to add 19 gates by 2025, it's going to be an even better experience!
Q: This is also a very international city, given its proximity to the border and close ties with Mexico. In fact, San Diego and Tijuana were recently chosen as the joint World Design Capital for 2024. How does all of that contribute to setting the region apart?
A: We're tremendously excited about the joint World Design Capital honor, which came about through cooperation among elected officials from both sides of the border, plus the support and hard work of groups including the SDTA. And Baja California continues to be a great partner to us as well as an attractive regional destination, particularly given the appeal of such places as the Valle de Guadalupe wine region.
Q: Julie Coker, your former colleague in Philadelphia, joined SDTA as president and CEO shortly after the pandemic began. How has her leadership inspired you in strategizing for the future of tourism and the SDTA?
A: Other than an allegiance to her Philadelphia Eagles, Julie is an amazing leader! Her energy, drive, focus and desire to win — while having fun — provide for a great culture for those wanting to be Best in Class. She inherited a very successful organization, albeit in a difficult time, and her ability to collaborate with partners, stakeholders and clients will push the SDTA team to continued success.
Q: Tell us a little about the SDTA's sales team — what are their strengths and specialties?
A: I'm so fortunate to be working with this team of professionals. They've had amazing successes over the years, but haven't taken that success for granted. San Diego is fortunate to have so many great assets in our toolbox — great weather, beautiful beaches, amazing hotels and venues, a world-class convention center and more — and I've been very impressed with how humble our team is and how hard they fight for every opportunity that crosses their desk. In my short time, here, I've also heard from a number of hotel general managers how valuable our Site Experience team is to their success, so we're looking at how we can expand their processes and culture even further.
Q: What are your key hopes and expectations for the SDTA and the tourism business moving forward.?
A: I'm very optimistic about a continued return to something more like normal life. San Diego has weathered all the recent challenges well, and I think we will continue to bounce back and shine as a destination. In hindsight, we're fortunate that our city, county and state leaders took the pandemic seriously and trusted the science. Our customers are telling us that matters — that the protocols and approach we've taken as a destination allowed more comfort for them to meet here than in some other destinations. We're seeing meetings and conventions around the country trying to add more events outside — San Diego is built for it! And we're very excited about the prospects for our just-launched Tourism Accelerator program, which will provide opportunities to diverse businesses in San Diego that might not always have had the resources to engage with a civic organization like ours. The SDTA is providing about $10,000 worth of marketing support to each of 10 businesses in the inaugural cohort — all of them owned by women, veterans, people of color or LGBTQ+ entrepreneurs — and we're proud that this is one of the first programs of its kind in the country.
Q: Now that you've been here a few months, what have been some of your own favorite San Diego finds — places to eat, things to do, neighborhoods to check out?
A: I'm still learning so much — I'm like a kid in a candy store! I seem to find something new and neat every weekend. My favorites so far are exploring Liberty Station, walking along the water on Harbor and Shelter Islands and up through Cabrillo National Monument, biking through Mission Beach and walking along the beach by the Hotel Del Coronado. But I've also enjoyed the neighborhood feel of Bankers Hill and walking through Balboa Park — what a gem to have right in the heart of the city! And my first trip to the San Diego Zoo was exhilarating — I knew it was a great institution, but had no idea how well it's laid out and how welcoming the people and place are.
Q: And given your official status as a freshly minted San Diegan, what is one thing you would tell visitors they absolutely need to do when they're in town?
A: I would say just find time to be near the water. That isn't difficult in San Diego — but it's always worthwhile.