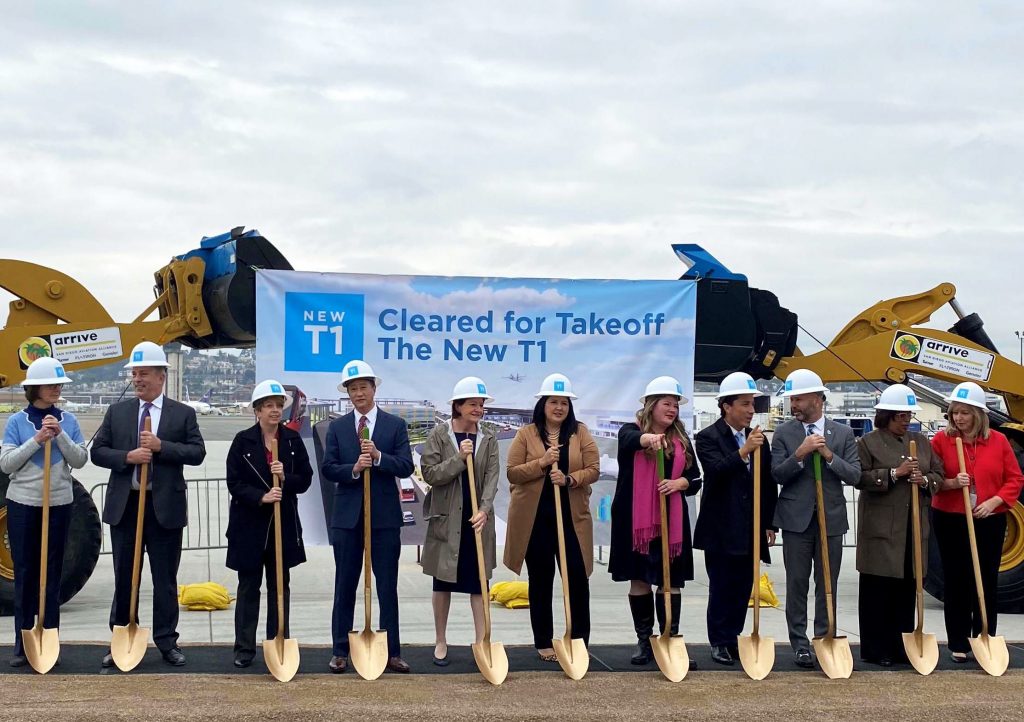 By James Hebert
Excitement is taking wing these days at San Diego International Airport, with the start of a major project to renovate Terminal 1, plus the welcome addition of new carriers and routes and the return of others.
The airport celebrated the official groundbreaking for the New T1 on Dec. 13. The $3.4 billion project will bring a brand-new Terminal 1 as well as improved transportation links to the airport, a new administration building and upgrades to the airfield.
Airport officials estimate the project will create 15,000 to 20,000 new jobs.
Among features of the New T1 will be a new parking plaza, an outdoor patio area, an expanded security checkpoint, new arts components and a children's play area. A three-lane access roadway will route traffic from Laurel Street directly to the airport, taking 45,000 vehicles a day off Harbor Drive.
The project also incorporates energy- and water-conservation measures and clean-air initiatives, with a goal to achieve LEED Gold certification from the U.S. Green Building Council.
Work on the New T1 will proceed in phases through 2028.
As construction progresses, the airport reminds visitors that there will be impacts on parking availability and locations; click here for full info.
In other key developments, several carriers have announced new or expanded international service out of San Diego International. Here's a rundown:
And don't forget: When you're ready to head out from the airport and explore San Diego, you can hop on the brand-new Flyer electric shuttle, providing free regular service between both main terminals and the Old Town Transit Center, a major transportation hub for the region. Read all about the Flyer here.