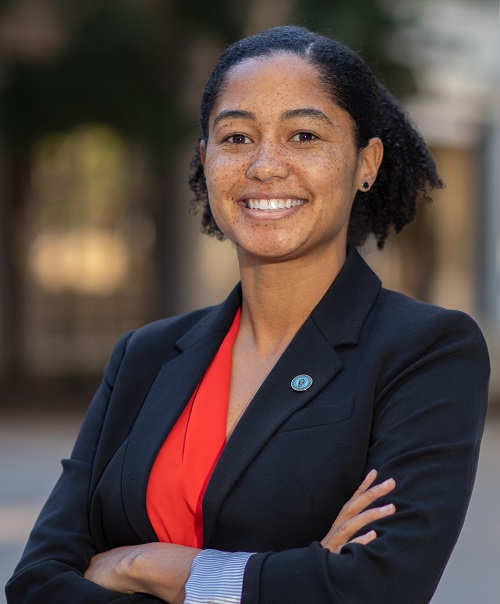 Name: Kirby Brady
Title: Chief Innovation Officer
Organization: City of San Diego
Tell us about your job. What does the City's Chief Innovation Officer do?
This is a new role for the City of San Diego, but it builds on the work I did for the City as part of its Performance and Analytics Department. The purpose of my job is to use data to improve operations and inform policy decisions. My team and I try to find and develop new strategies and technologies to improve the quality of life for our residents.
How do you think San Diego stacks up when it comes to innovation both at the City and as tech/life sciences hub?
San Diego has long been seen as a major hub for innovation. With life sciences, we are comparable to top markets like Boston and the Bay Area, and we are considered the genomics capital of the country. When it comes to the City of San Diego's innovation efforts, you really can't compare them to other cities because each has city has its own set of priorities. Civic innovation always needs to be driven by values and needs. In San Diego, a lot of our innovation work is centered around equity. How do we ensure an equitable distribution of services? We still have lots of residents who have limited access to our services, so we need to figure out how to address that fairly and equitably. For the City, "innovation" really means finding ways to improve and expand access to City services and programming, and often with less resources.
What are some of the innovations or improvements that the City has made that are you most excited about or proud of?
The City of San Diego has increased digital access with Wi-Fi subsidies for residents and with expanded Wi-Fi footprints in parks, which has been incredibly important during the pandemic. We also helped reimagine our library program, pushing educational services and resources online. At some library branches, we were able to move our computer labs outside because so many people use those computers for schoolwork or for job searches. We also have a Get It Done app, which allows residents to easily report non-emergency issues, like graffiti or potholes, to the City so it can more quickly address them. We recently released a Spanish language version of the Get It Done app so we could provide more access for a larger share of our population. My team and I are always looking for ways to help each City department become more efficient and provide better services for our residents.
Why is San Diego such a great place for meetings and conventions?
Obviously, there is the fact that we have near-perfect weather year-round and that many of our facilities and our Convention Center are on the waterfront. But mostly, San Diego is a great place to visit. When I am travelling for work, I like to bring my family so they can experience and explore new places. With San Diego, you get to visit one of the world's premier tourist destinations.
What is the one thing people don't know about San Diego that they should?
I don't think people realize how close we are to the border and what a strong bi-national region we are. In normal times, you can hop on a trolley in Downtown and 30 minutes later you can be ready to walk across the border and eat some delicious tacos.
What is the one thing visitors to San Diego should do?
One of my favorite things to do is to drive to Sunset Cliffs or Torrey Pines and watch the sunset. You can't come to San Diego and not take in a sunset.