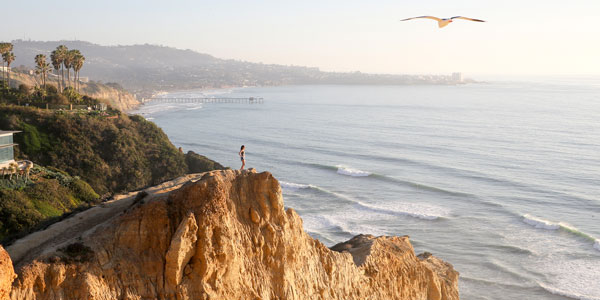 Budget and Community Outreach
SDTA continues to work with the San Diego Tourism Marketing District (SDTMD) on next year's budget as well as on a recovery plan.
SDTA and SDTMD are meeting with San Diego City Council members in advance of a vote on April 21 to approve a 10-year extension of the Tourism Marketing District as well as on the vote to approve SDTA's FY21 budget. The budget is estimated to be $37 million plus whatever private source reserve SDTA can generate. That budget number also anticipates $7 million coming from the SDTMD's legal reserves.
After the successful call with more than 500 Members and community partners on April 3, SDTA is planning another call to provide the local community with updates. It is tentatively scheduled for May 1. More information will be provided closer to the call date.
SDTA continues to work with advisory groups in select hospitality sectors, including the attraction community and the hotel community to share best practices and discuss recovery plans. SDTA has scheduled a call with its hotel advisory group on the morning of April 17.
Research
SDTA continues to compile and share local weekly hotel performance data with Member and community partners.
Business Survey: To assess the state of the local tourism industry, SDTA is gathering information on the operation status of local businesses. Please submit your status here. To view the document, click here.
While the industry continues to struggle, San Diego County averaged 24 percent occupancy, the 4th highest in U.S. for the second week, with an ADR of $94.96.
Anecdotal evidence suggests demand is coming from the military and federal government related to military readiness and border, local COVID response (med workers, County buyouts, and biotech company travel), and local displacement.
Marketing
Consumer Communications continues to work to promote San Diego through its digital channels, with a focus on its highly successful "We'll Keep San Diego Warm for You" that uses the hashtag #WithLoveSanDiego. Here is a toolkit describing the campaign.
Consumer Communications is continuing to create and push out new content including virtual experiences, ways to support local businesses during the crisis and has just developed San Diego backgrounds to be used on Zoom video conference calls.
Corporate Communications continues to provide relevant and timely updates, research and resources through SDTA's CONNECT blog, in email communications and via social media channels. A toolkit describing "Strong Together" efforts can be found here.
The MemberNet portal on sandiego.org continues to provide content updates to leisure travelers, meeting planners and members membernethelp@sandiego.org. Staff is also in place to assist Members and answer questions.
Travel trade staff is continuing to assist with any incoming referrals and the development of travel packages for those planning future visits.
Marketing continues to fine-tune the recovery plan. As it stands now, a digital program of work would begin on July 6. That, of course, could change depending on how the COVID-19 crisis continues to unfold.
Group Sales
A core team consisting of four national sales directors are in place to field calls and respond to leads for meeting planning to ensure our award-winning destination is ready to welcome new business. They continue to be busy.
Most of the leads so far are for the fall of 2020 and lots of activity for all of 2021, which is a promising sign
The Group Sales team is also developing an email and social media campaign that aligns with the "We'll Keep San Diego Warm for You" campaign. It will highlight all the amazing hotel renovations and redos, unique venues and other only-in-San-Diego experiences from team building exercises to recipes from the region's finest restaurants to keep the destination top of mind for meeting planners.
Citywide/Convention Sales
The Convention Center is closed for business but the east side near the Hilton Bayfront is being used to help house the homeless to halt the spread of COVID-19.
Citywide staff continues to work to book or rebook postponed conventions from the months of March, April and May and into June. A complete list of events, postponements and cancellations can be found here.
Citywide bookings are up from the previous year, and citywide sales staff are working with potential clients for conventions that would occur in future years.