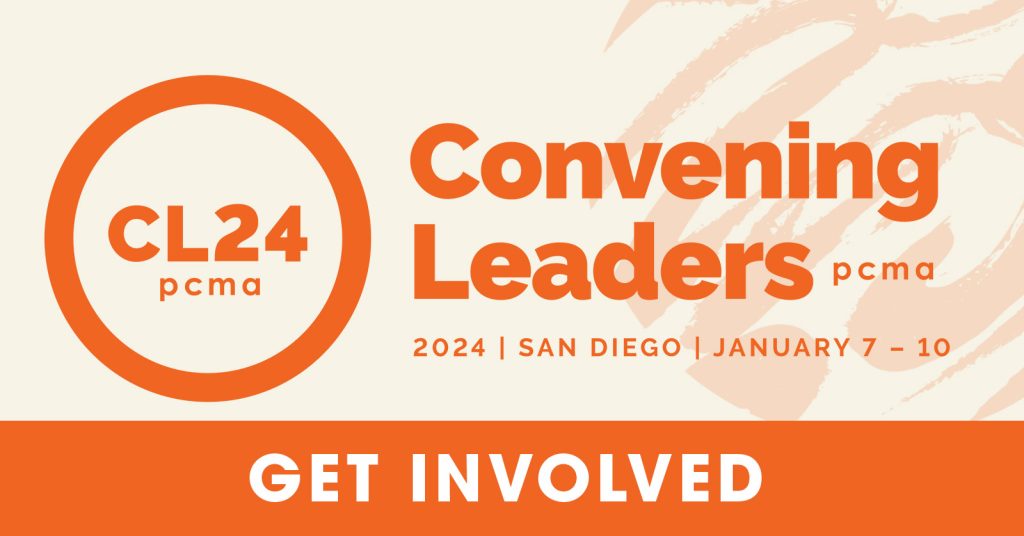 PCMA Convening Leaders is a the premier educational and networking event for business event industry professionals, and this year, San Diego is fortunate to host the conference, Jan. 7-10, 2024, at the San Diego Convention Center.
This year's theme is "Think Bigger," and attendees will network, learn and lay the groundwork for a bright future, envisioning tomorrow's possibilities without today's constraints.
Discover how your business can also "Think Bigger" and reach the thousands of interested event and meeting planners while they are in San Diego with the opportunities below.
Attend PCMA Convening Leaders 2024
Programming this year includes hosted buyer luncheons and appointments, networking and fitness opportunities, happy hours and more. Learn more about this year's offerings and register here.
Submit Show Your Badge Offers
Convening Leaders 2024 is a great opportunity for San Diego Tourism Authority members to get involved, reach new clients and make new professional connections. If you haven't already, please submit a "Show Your Badge" offer in MemberNet, which allows conference attendees to unlock special offers at restaurants, bars, attractions, retail and more. Submit your offer today!
Volunteers
The San Diego Tourism Authority is also seeking volunteers for events, registration, wayfinding and more at the event. It's a great way to give back and expand your network by helping out and meeting like-minded individuals along the way. Anyone who is interested in volunteering for PCMA Convening Leaders can fill out this form.  
Stay tuned for more exciting Convening Leaders developments as the event nears. We look forward to seeing you there!