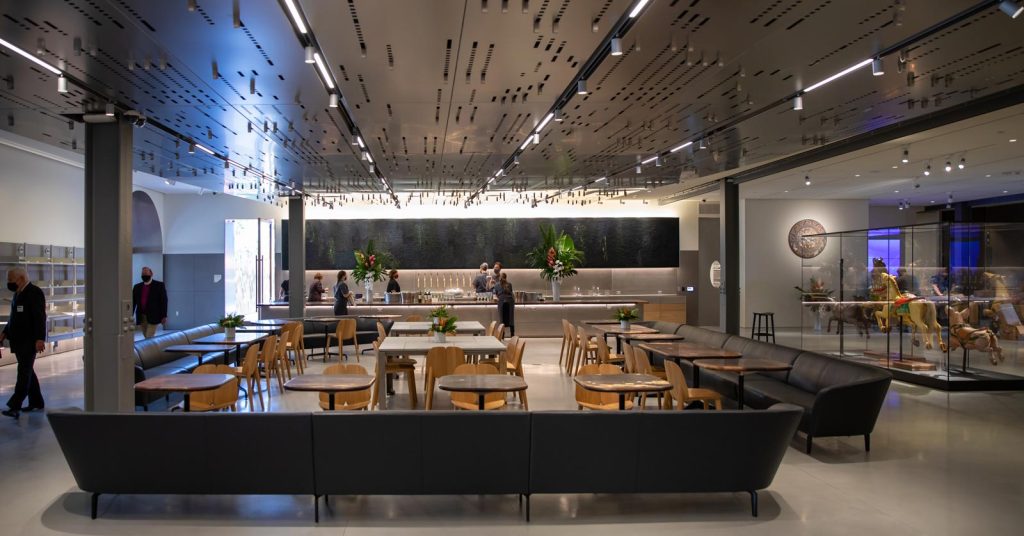 Less than two years after it opened, the showplace restaurant at Balboa Park's Mingei International Museum has achieved a coveted culinary distinction: A place in the Michelin California restaurant guide.
Mingei's ARTIFACT, whose cooking draws on global traditions and heirloom ingredients, sits among 10 California restaurants added to the guide this week as "new discoveries," and is the only one in the San Diego area. The distinction is the latest in a series of honors for Urban Kitchen Group, which also operates the Michelin-recognized Cucina Urbana and Cucina Sorella as well as several other restaurants.
Urban Kitchen Group is headed by owner Tracy Borkum, who was recently elected to the San Diego Tourism Authority's board of directors. She joins the SDTA board July 1. Executive Chef Tim Kolanko, a chief partner of Borkum's in the company, crafts the menu at ARTIFACT.
The recognition for ARTIFACT adds to a recent string of Michelin honors for San Diego's broader dining scene, which has been gaining national and global recognition. San Diego now has four restaurants with prestigious Michelin stars, including one — Addison at the Fairmont Grand Del Mar — with three stars, the highest possible Michelin ranking worldwide.
ARTIFACT opened in late 2021 as part of a three-year, $55 million transformation of the Mingei. The re-envisioning also included an expansion of exhibit space, a new courtyard and outdoor terraces, a flexible theater space and the casual CRAFT Cafe.
ARTIFACT is located in the airy Commons level of the Mingei, an area envisioned as a "living room" for Balboa Park and for the museum, which celebrates folk art and design from around the world. (The word "mingei" translates from the Japanese as "art of the people.")
In the new California Guide listing for ARTIFACT, Michelin's inspectors said that "like the museum itself, the culinary offerings are proudly eclectic and international, ranging from carefully pleated rock shrimp gyoza with a yuzu-flavored dashi, to lamb kibbeh with quinoa tabbouleh.
"Plant-based options, like Thai green curry with sweet potato and crispy noodles, are clearly no afterthought, and desserts like cardamom tapioca with saffron granita hold their own. As if to drive home the kitchen's far-ranging sensibilities, an exclusive dinner series highlights a different global cuisine every month."