This month marks a major milestone for Balboa Park, and for San Diego's cultural scene: The reopening of the expanded and transformed Mingei International Museum, after a three-year renovation.
The project brings the popular museum to 56,000 square feet, and includes additional exhibit space, a new courtyard and outdoor terraces, a flexible theater space, two dining options and much more.
Mingei CEO and executive director Rob Sidner took a few moments out from all the reopening excitement recently to fill us in on the museum and its rebirth:
What originally inspired the founding of Mingei, and what would you say is the museum's key mission?
Mingei International Museum collects, preserves, and exhibits "Art of the World, Art of the People," including folk art, craft and design from all eras and cultures of the world.
The term mingei (art of the people) was coined by the Japanese philosopher Soetsu Yanagi in 1924. Yanagi spent his life encouraging the preservation of craft traditions and emphasizing the value of beautiful objects made by hand for daily use. Potter and professor Martha Longenecker brought this philosophy to San Diego when she founded Mingei International Museum in 1978, and it forms the basis of our mission and collection. We celebrate human creativity and invite people to discover the unexpected beauty and joy in everyday objects made by everyday people. We believe this can help us connect to one another across time and cultures, and inspire us to get in touch with our own individual creativity.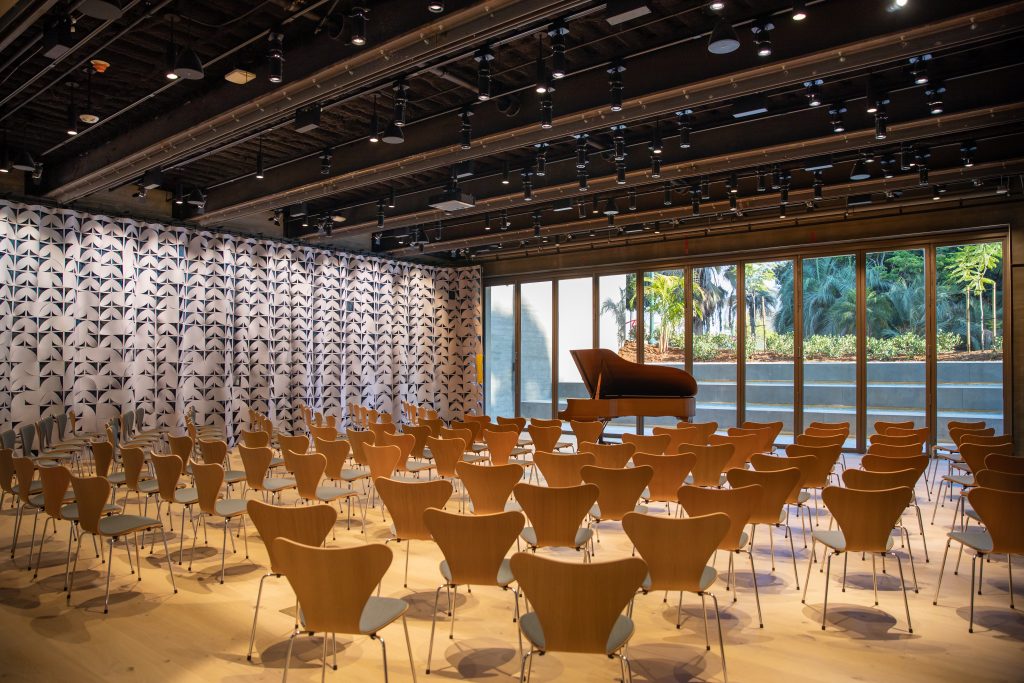 What was the main driver behind the museum's now completed transformation?
Some of the key motivations behind this project were improving the visitor experience and providing increased access. When we were conducting research for the project, we heard that visitors wanted places to linger, connect with one another and enjoy Balboa Park. We also wanted the museum to feel accessible for everyone, including our neighbors and park visitors. We've created a much more welcoming entrance experience, including a beautiful entrance adjacent to Alcazar Garden, and a free-for-everyone Commons level. This "living room for the park" features a new exhibition space, CRAFT CAFÉ at Mingei and the restaurant ARTIFACT at Mingei (opening in October), and an expanded Shop Mingei. At the same time, we've expanded the scope and quality of our exhibition and program spaces, including our first-ever dedicated education center.
What were some of the biggest challenges you and the institution faced?
One of the most interesting challenges during the project was how to re-envision the visitor experience within a historic structure and a limited footprint. In an especially exciting design decision, our architect Jennifer Luce, Founder and Principal of LUCE et studio, had the idea to transform an exterior space that had been an underused loading dock into a new structure, a 120-seat theater with a public courtyard on its roof, adding both a community-centered performance space and 2,500 square feet of new public space to a historic park.
What has kept you hopeful not just during the renovation and expansion but during the pandemic?
Hands down, the spirit, commitment, generosity, kindness and brilliance of the entire Mingei staff and trustees have been the most inspirational and motivational factors throughout this project and the pandemic. I'm amazed each day by the incredible teams I am privileged and honored to lead and work with.
I've also been energized by the generosity of the over 700 donors who have made this project possible with gifts ranging from five dollars to $15 million. I'm moved and awed by what can be accomplished when the right group of people comes together around a shared goal.
Finally, ordinary useful objects of extraordinary beauty from the Mingei collection especially give me joy and hope. Feeling the care and skill put into every item by its maker helps foster a sense of connection and purpose across time and cultures.
What do you see as the Mingei's biggest opportunities as it reopens?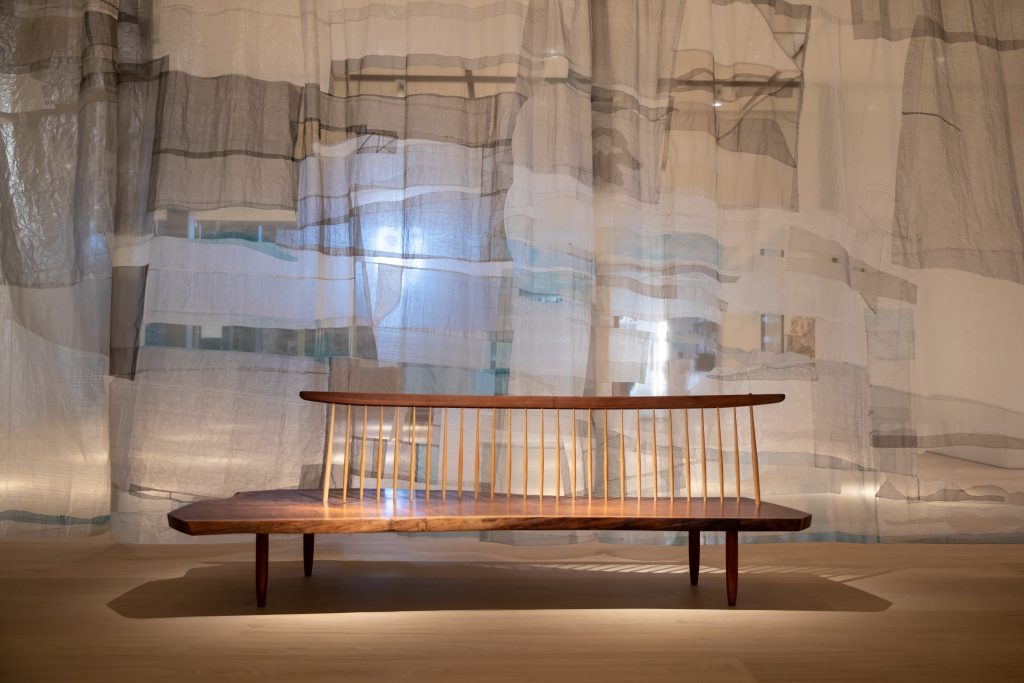 We're excited for new visitors to meet the new Mingei! Our museum has an amazing community of members and supporters, but we also wanted to make sure that we could welcome in those who might not know us yet. Accessibility was a key driver for many of our renovation decisions. The free and open Commons level means that we have the opportunity to meet community members and park visitors where they are and introduce them to what Mingei is all about. And with six new entrances, for a total of seven, the museum will be easier to find and access.
And as we continue on this road to recovery, what is the one thing that you personally are most excited to do?
I cannot wait to stand in the beautiful new galleries with members of our community and share the experience of discovering and enjoying extraordinary works of art in person, together.