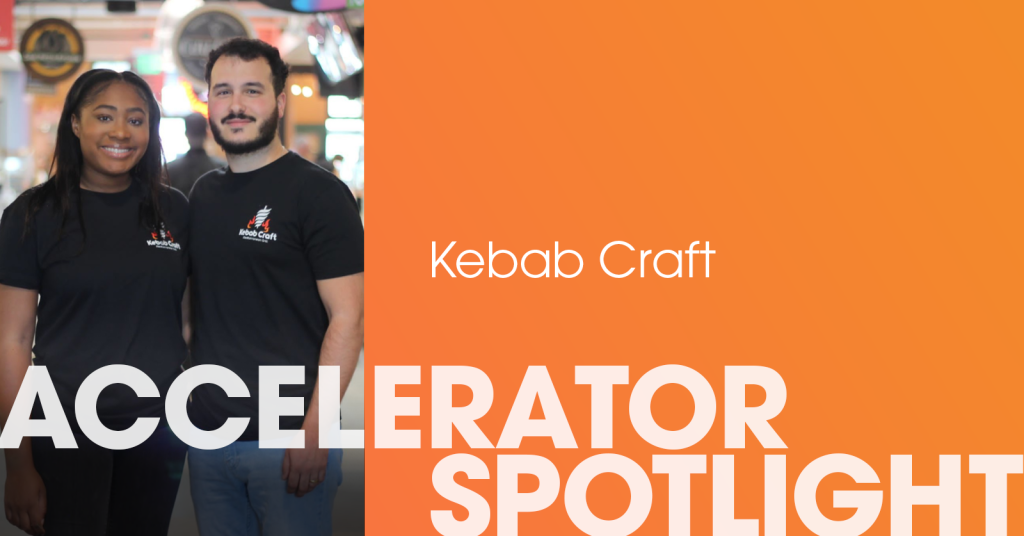 We are thrilled to introduce Kebab Craft Mediterranean Grill, a member of the 2023 Tourism Accelerator Cohort.
Designed to promote diversity, equity and inclusion in the local tourism industry, the San Diego Tourism Authority's Tourism Accelerator program provides free SDTA membership, mentoring, education and networking opportunities to businesses owned by people of color, women, veterans and those who identify as LGBTQ+.
What is Kebab Craft?
Kebab Craft is more than just a restaurant, it's a passion project for its founders, Shannon and Paul Salhany. With over 10 years of experience in the hospitality industry, they have combined their skills and expertise to create a dining experience that is both fast and fresh, while still offering healthy options that will satisfy any appetite. Kebab Craft Mediterranean Grill is located in the Liberty Public Market in Point Loma, making it easily accessible for locals and tourists alike.
What Does Kebab Craft do?
Kebab Craft focuses on familiar Mediterranean-Middle Eastern favorites with a California flair. The menu, designed to be approachable and customizable, allows for build-your-own options for plates, bowls and pitas, as well as chef signature dishes that are sure to please. Kebab Craft, more than just a flavorful place to grab a bite to eat, has also made it their mission to give back to the community. A portion of all revenue earned is donated to the San Diego Food Bank, helping to provide meals to local families in need.
How Can You Work with Kebab Craft?
SDTA encourages its members to work together and support one another. Coming together to create greater access to resources and services helps our diverse communities flourish. Apart from increasing their revenue and media exposure, Shannon and Paul are seeking to establish connections with other members of the SDTA restaurant community and learn from experienced restaurant operators. Members can also work with Kebab Craft by taking advantage of their catering services for events of any size. With five different protein options to choose from, Kebab Craft can create a menu that will delight all event guests. Visit the company's site for more information or to book a catering experience.