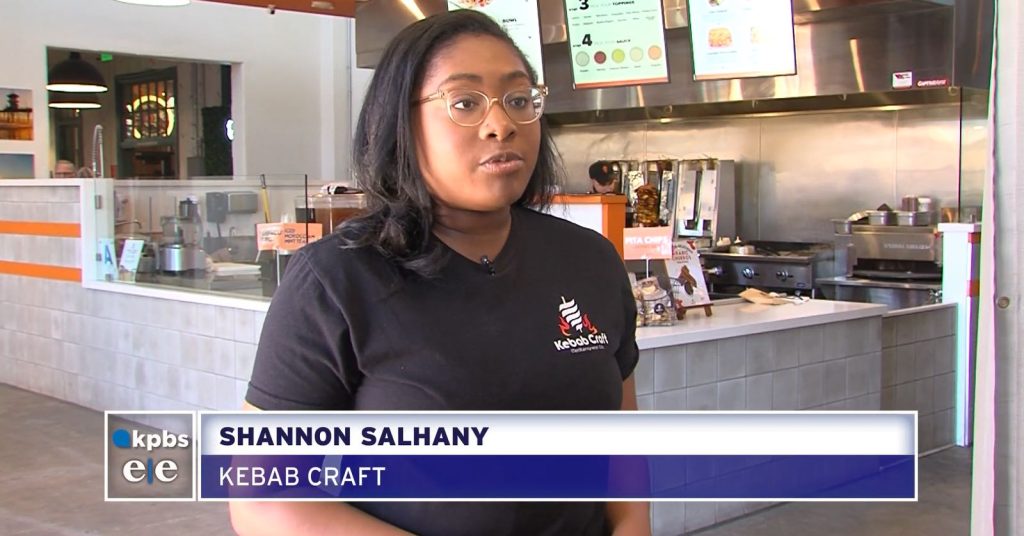 The San Diego Tourism Accelerator's 2023-2024 cohort has been announced, and the program has been picking up attention from local media outlets.
The San Diego Tourism Authority selected 10 local businesses owned by women, veterans, people of color and LGBTQ+ community members to receive a year of mentorship. The program, sponsored by SDG&E and The Shipyard, provides a year of free membership and access to networking, education, advertising and more.
KPBS Coverage
A KPBS TV and radio report featured SDTA President and CEO Julie Coker as well as Kebab Craft, a Black woman-owned restaurant at Liberty Station Public Market.
"It really means so much to me," Kebab Craft owner Shannon Salhany told reporter Melissa Mae. "Being born and raised here in San Diego, it just feels so good that the city is accepting me and really wants to promote me as a local-owned business owner."
NBC7 Coverage
NBC 7 highlighted the owners of Ortega's A Mexican Bistro, an LGBTQ+ and Guamanian-owned business, and the JA Cooley Museum / Frank the Trainman, a LatinX woman-owned business.
Carmen Cooley, owner of the museum, said the experience would be life changing. John Haugland of Ortega's said his Baja-style lobster restaurant has a lot to offer San Diego visitors.
Learn More about the SDTA's Tourism Accelerator
Tourism Accelerator participants will begin meeting this month. Click here to read more about their businesses and all the program has to offer.