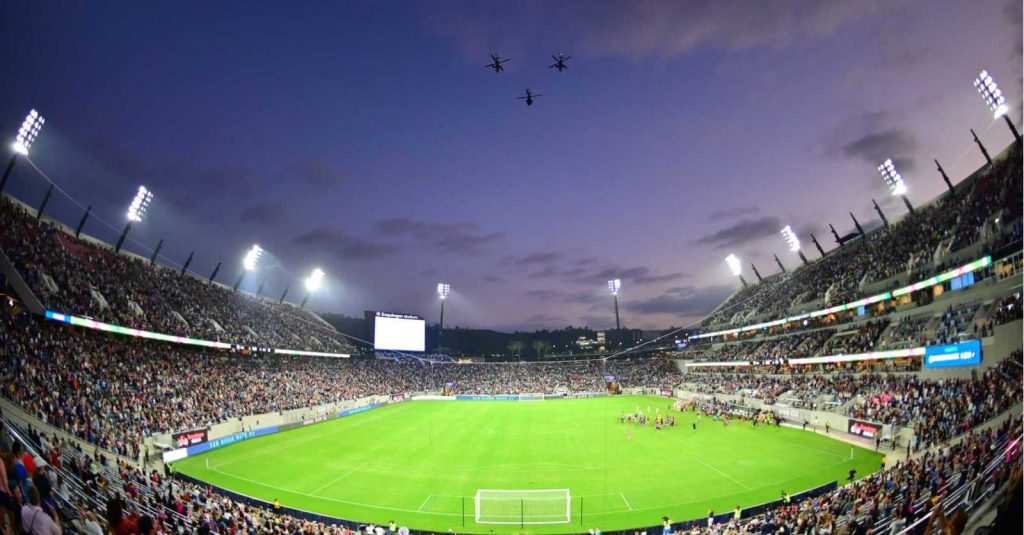 October is shaping up to be an epic month for sports in San Diego, with three area teams poised to compete in league playoffs — and show off our town's great sports venues to the nation and world.
San Diego Wave FC – Snapdragon Stadium
The San Diego Wave FC, which began play just this year in the National Women's Soccer League, became the first expansion team in league history to make the playoffs in its initial season. The Wave will host its first postseason match Oct. 16 against the Chicago Red Stars at San Diego's beautiful new Snapdragon Stadium, the team's permanent home. That contest will be televised nationally on the CBS Sports Network.
San Diego Loyal Soccer Club – Torero Stadium
The San Diego Loyal of the USL Championship men's league made the playoffs for the second straight year and will host its first postseason match Oct. 23 against a still-undetermined opponent. The Loyal plays its home games at Torero Stadium on the campus of the University of San Diego.
San Diego Padres – Petco Park
The San Diego Padres, the city's Major League Baseball stalwart for 53 years, qualified as a wild-card team. Now, after an epic first-round victory over the Mets, the Friars come home to "Slam Diego" for at least one Division Series game against the Los Angeles Dodgers at Petco Park — named best ballpark in America for 2022 by USA Today. And Petco Park will host even more games if the Pads can make it deeper into the postseason.
Sports San Diego
With so much action and excitement around sports — and with so many impressive venues — the region is fortunate to have Sports San Diego as a one-stop shop for planning events, tournaments or competitions here. Sports San Diego offers numerous free services to events rights-holders, including venue and hotel selection, bid and event management oversight, community and government relations, and event marketing and promotion. And the organization's expertise lines right up with the elite level of competition that San Diego is seeing right now across its sports scene.