Overview / Background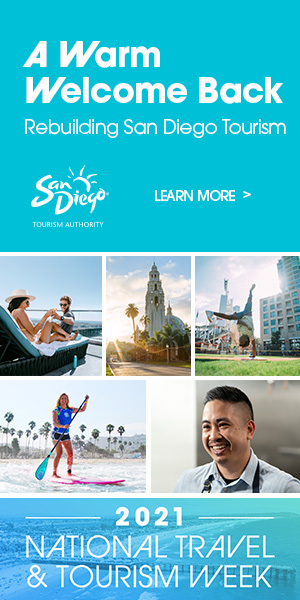 To support National Travel and Tourism Week, running May 2 – 9, the San Diego Tourism Authority will have a local advertising presence in the market throughout May (National Travel and Tourism Month), focused heavily around National Travel & Tourism Week dates.
The media presence aims to educate the local leadership and business community that the SDTA and the tourism industry as a whole are focused on playing a major role in restoring the local tourism economy.
Paid Media Partners & Tactics: SDUT, CBS 8 + VOSD
A full-page print ad ran in the Sunday edition (5/2) of the San Diego Union-Tribune launching National Travel and Tourism Week.
Digital partnerships with CBS 8 and Voice of San Diego will reach users through on-site content with premium homepage takeovers, digital display advertising and email sponsorship placements.
More than 504,000 impressions will be delivered locally to promote National Travel and Tourism Week.
Creative Displays: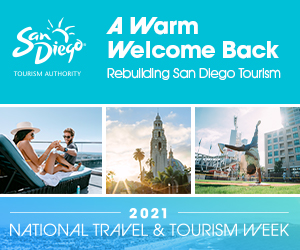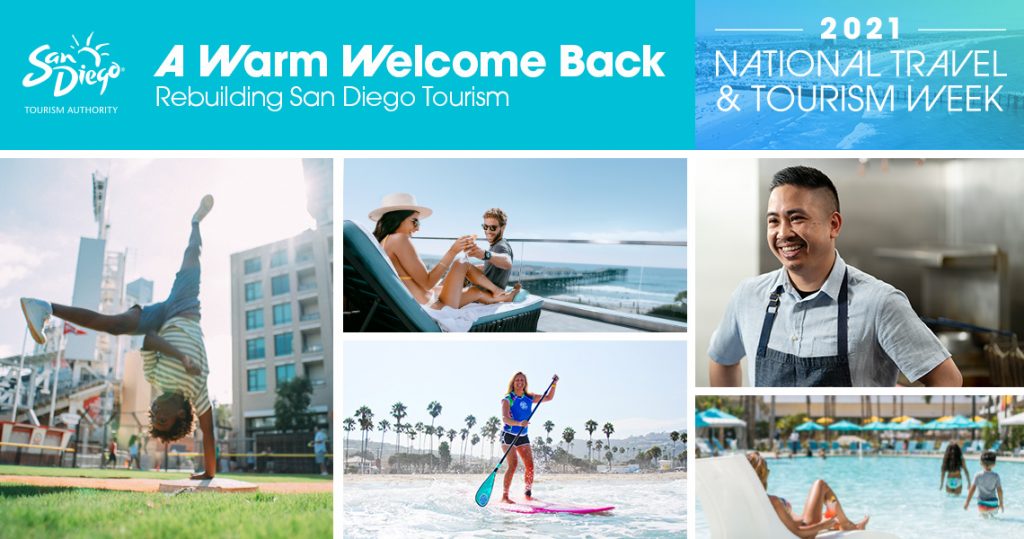 Earned Media Recognition:
10 News— Highlighting the research the SDTA released on Friday, April 30 that indicated the setback of the tourism industry due to the pandemic.
KUSI News—San Diego Tourism Authority prepares for a busy summer. The SDTA president and CEO Julie Coker joins KUSI's Lauren Phinney in a conversation on the plan to recovery in San Diego.
CBS 8—Discussing what the road to recovery looks like for the tourism industry and economy as National Travel and Tourism Week goes underway.
The San Diego Union Tribune— Talks about how tourists are slowly returning to San Diego, but recovery from the pandemic will require a few years of steady growth.
San Diego Business Journal—Highlights the SDTA's new economic forecast that was released last week on the recovery of visitation numbers, new guidelines and reaching the Orange Tier, which allows outdoor events to resume at limited capacity.