$9 million initiative includes TV, print, online and billboard advertising.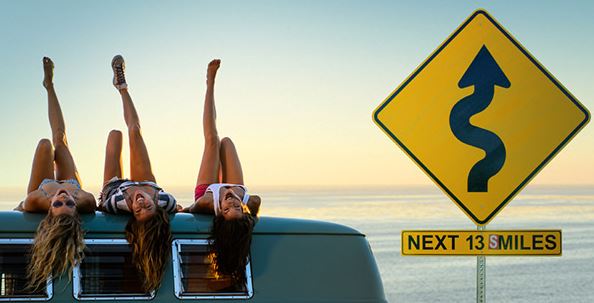 Fresh off a year in which San Diego's tourism economy posted record numbers, Mayor Kevin Faulconer and tourism industry leaders debuted the San Diego Tourism Authority's 2015 spring-summer advertising campaign today.The new Happiness is Calling "Signs" campaign is a nearly $9 million multi-platform initiative that includes television spots in key U.S. markets, as well as print, digital and billboard advertising beginning on Feb. 9 and running through June. The campaign features city and neighborhood signs playfully modified to portray the feel-good attitude of San Diego, along with iconic local scenes and upbeat music.
"San Diego is a city of opportunity and, as such, is the ultimate tourist destination in the country," Mayor Faulconer said. "San Diego boasts a vibrant economy and an easy-going lifestyle that makes it the perfect place for rest and relaxation. With nearly perfect weather every day, beautiful beaches, award-winning museums and galleries, stunning parks and amazing attractions, there is something in San Diego for every type of visitor. This new campaign exemplifies what San Diego is all about – fun and friendly."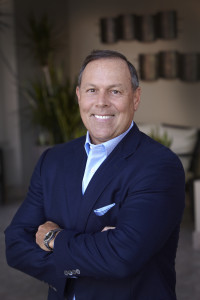 "Creative, new advertising is vitally important for San Diego to remain competitive with other visitor destinations," said Joe Terzi, President and CEO of the San Diego Tourism Authority. "The 'Signs' theme is the evolution of our Happiness is Calling campaign, which has been highly successful since we launched it nearly five years ago."
Most of the $9 million will be spent on television advertising throughout the western United States in San Francisco, Sacramento, Las Vegas, Salt Lake City, Seattle, Portland, Los Angeles and Phoenix.
With more Americans choosing to watch television on their computers and hand-held devices, the spot will also run on television websites such as ABC, FOX and Hulu. In addition, the campaign includes several banner ads on a variety of websites. The campaign also includes advertising on travel websites such as Expedia, Travelocity and Orbitz, as well as search engine marketing.
Additionally, print advertising will run in Sunset, Travel + Leisure, and other leading travel and lifestyle magazines, and on billboards in Seattle, Portland, San Francisco and Sacramento.
The new campaign is the result of an unprecedented global research project conducted last year by the Tourism Authority to evaluate travelers' perceptions of San Diego. Focus groups were held in four U.S. cities and opinions were gathered from 5,000 people in seven countries through surveys and face-to-face meetings.
The research showed that San Diego's brand still resonates strongly with travelers, and reinforced the belief that San Diego's climate and lifestyle define the destination.
Last year, San Diego's tourism economy broke records in every major category, including the number of visitors, hotel room nights, visitor spending and hotel tax revenue.
Terzi says San Diego is poised to have another great year. "With this new advertising campaign and other initiatives, our tourism economy should continue to perform well in 2015," said Terzi. "And tourism doesn't just benefit the 165,000 people who work in this exciting industry. It benefits every San Diegan because, among other things, all of the hotel tax revenue that is generated goes directly to the city to support vital municipal services."
San Diego Tourism Facts (2014 countywide figures)
Annual Visitors: 33.8 million
Annual Visitor Spending: $9.2 billion
Hotel Rooms: 60,108
Hotel Room Nights Sold: 16.2 million
Hotel Occupancy: 74.6 percent
Average Daily Rate: $140.93
Annual Hotel Tax Revenue*: $203 million
San Diegans Working in Tourism: 165,000
*Fiscal Year 2014 collections