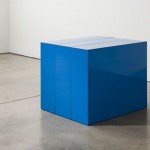 Known for 70 miles of beaches and year-round mild weather, San Diego offers visitors arts and culture happenings that are just as dazzling as its Pacific Ocean views. During September, visitors can enjoy the vibrant local arts communities and help celebrate "Arts Month San Diego" with a variety of exhibitions and events taking place across the county.
Events taking place during Arts Month San Diego in September include:
ART SAN DIEGO Contemporary Art Fair, Sept. 1 – 4
Held at new the Hilton San Diego Bayfront in downtown San Diego, the event showcases works by more 500 artists and 60 local and international galleries. In addition to the gallery booths, special features include curated exhibitions, contemporary furniture design displays, solo-artist exhibits, video-based works, live performance art, art in public spaces and a lounge designed by noted architect Jennifer Luce.
Kettner Nights, Sept. 9
An evening of art, design and shopping, this progressive exhibition is free and open to the public and offers the opportunity to stroll through all of the Kettner Art & Design District's innovative galleries and cutting edge home design shops located in downtown San Diego's Little Italy neighborhood. Complimentary beverages and hors d'oeuvres are served.
ArtWalk on the Bay, Sept. 10 – 11
Held at the Hilton San Diego Bayfront park, ArtWalk on the Bay pairs extraordinary art with an extraordinary setting. Visitors can meet and purchase art directly from the artists on display; the festival also includes live music and hands-on activities at a special "KidsWalk" area.
Coronado Art Walk, Sept. 17 – 18
The city of Coronado celebrates the arts with exhibits of paintings, photography, ceramics, hand-crafted jewelry and other mediums at the Coronado Ferry Landing, along with Art-in-the-Park at scenic Spreckels Park. Admission is free, and a free shuttle service transports visitors to both event areas.
13th Annual Trolley Dances, Sept. 24 – 25
Presented by Jean Isaacs San Diego Dance Theater and the San Diego Metropolitan Transit System, guests riding the San Diego Trolley are treated to site-specific choreographed dance performances on and off the trolley at unexpected locations.  Dances are performed on the fly, taking inspiration from the surroundings and energy at each stop.
Chula Vista Centennial Harbor Days Extravaganza, Sept. 24 – 25
Set along Chula Vista Yacht Harbor, the annual event features an arts and crafts fair featuring many local artisans as well as a juried art show displaying the work of local artists that celebrate the city's connection to the past and the waterfront.
San Diego International Film Festival, Sept. 28 – Oct. 2
Held in downtown's historic Gaslamp Quarter, the annual festival features a full slate of films showcasing the best in American and International full-length features, documentaries and shorts.  Additional activities include Q&A sessions with the directors, workshops, panel discussions, guest appearances by film and video artists and more.
Imaginative theatrical performances and notable regional art exhibitions are also debuting at local venues during Arts Month San Diego; they are:
Susurrus, presented by the La Jolla Playhouse, Sept. 16 – Oct. 2
Held at the lush San Diego Botanic Garden in Encinitas, the Tony ® Award-winning La Jolla Playhouse launches an innovative, site-specific Without Walls (WoW) program that is part radio play, part avant-garde sonic art and part stroll in the park. Without actors or stage, audiences experience a subtly woven narrative by listening on iPods and hear the play unfold while following a mapped route through the gardens.
Richard O'Brien's The Rocky Horror Show at The Old Globe theatre, Sept. 15 – Nov. 6
The musical that became a movie and started a nonstop 35-year cultural phenomenon is live on stage at The Old Globe's Conrad Prebys Theater Center in Balboa Park. A wild, funny, tongue-in-cheek interactive time warp through a kaleidoscope of camp, the iconic musical features author Richard O'Brien's original score and lyrics.
Walter Cronkite is Dead at the San Diego Repertory Theatre, Sept. 17 – Oct. 16
Making its West Coast debut on the San Diego Repertory Theatre's Lyceum Space in downtown San Diego, Joe Calarco's politically-themed comedy explores what happens when strangers from across both sides of the political aisle are trapped together for a long night in an airport with no choice but to share a bottle of wine and begin to talk and, more importantly, listen. Cook, Melville & Gauguin Books at the La Jolla
Athenaeum, Sept. 24 – Nov. 12
In conjunction with the exhibition Cook, Melville, Gauguin: Three Voyages to Paradise currently on view at the Maritime Museum of San Diego, the La Jolla Athenaeum exhibits music and art books from its permanent collection that explore the inspirations of Captain James Cook, Herman Melville and Paul Gauguin.Phenomenal: California Light, Space, Surface at the Museum of Contemporary Art San Diego, Sept. 25 – Jan. 22, 2012
Spanning both Museum of Contemporary Art locations in downtown San Diego and La Jolla, Phenomenal takes an in-depth look at 13 artists working in Los Angeles in the 1960s and '70s whose perceptual investigations and work with light and innovative materials helped define an era of art making in California.  The exhibition is part of a major initiative called Pacific Standard Time: Art in L.A. 1945-1980, an unprecedented collaboration launched by the Getty Foundation of more than 60 cultural institutions across Southern California, which collectively tell the story of the birth of the L.A. art scene.
New Works by Martin Head at Subtext Gallery, Sept. 30 – Oct. 30
A self-described "wizard in training" and "rock n' roll soldier," the Portland-based artist paints vivid images of monsters in an explosion of color. Subtext Gallery, located in the heart of Little Italy's Kettner Art & Design District, presents an imaginative show of his latest pieces.
Roots of Reeds at the Museum of Making Music, Sept. – March, 2012
The Museum of Making Music in Carlsbad explores the roots of modern reed instruments, their adaptations in Europe and their evolution within American culture. Centuries before oboes, clarinets, and saxophones were created in Europe, people in Arabic nations, Persia and Central and East Asia were inventing and playing a wide variety of reed instruments.  The exhibition retraces the long and winding roads that brought reed instruments to where they are today.