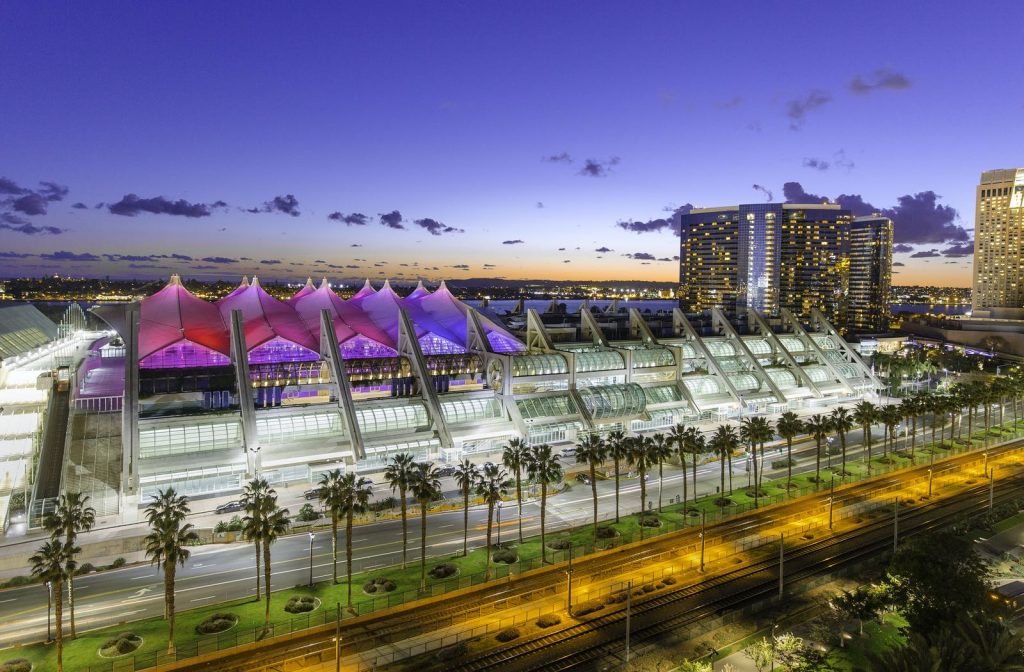 Convention Profiles are added to this list when convention organizers share details with the SDTA.
These Convention Attendance Profiles provide key details about upcoming events, attendees and activities at the San Diego Convention Center so SDTA members can make informed planning and business decisions for the month. Make sure to bookmark this page to ensure you have the most up to date information throughout the month.
The SDTA and the SDCC are excited to welcome the following upcoming conventions:
Organization: American Association of Equine Practitioners
Dates: Nov. 29 – Dec. 3, 2023
Organization: American Society of Hematology
Dates: Dec. 8 – 12, 2023
Organization: SAE International
Dates: Dec. 18 – 21, 2023
Organization: New Car Dealers Association
Dates: Dec. 29, 2023 – Jan. 01, 2024
For more information on all upcoming events at the San Diego Convention Center, click here.
Advertise at the Convention Center
Members can advertise on a network of large LED digital displays placed strategically at
highly trafficked areas throughout the Convention Center. The 10- or 15-second spots are designed to offer maximum exposure and push visitors to your business while attendees are visiting San Diego. The SDTA Media Kit has more details, as well as all advertising opportunities for Members. To learn more please contact our team at ads@sandiego.org