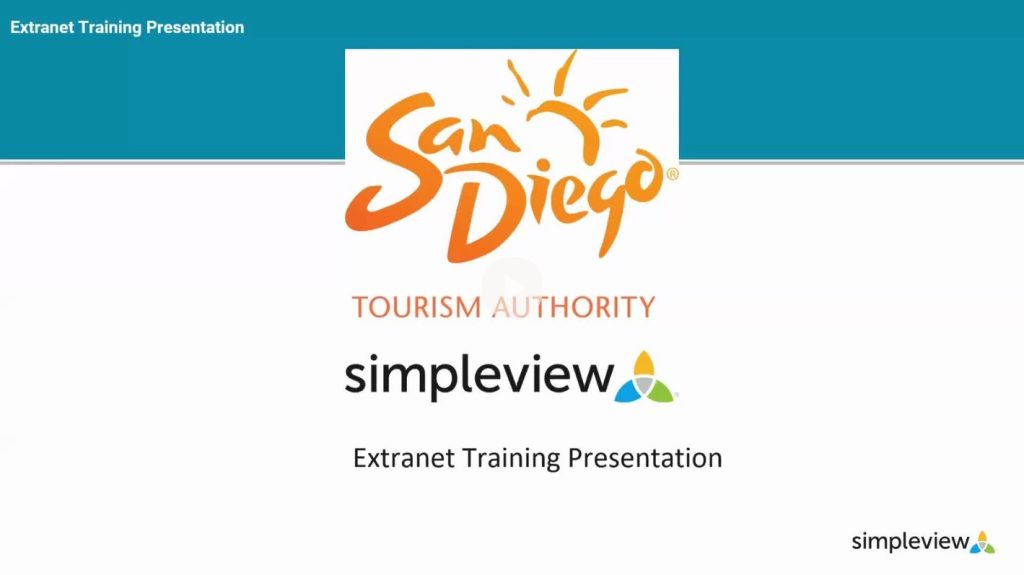 In case you missed SDTA's recent virtual webinar about our Partner Portal (or Extranet), we're pleased to provide links to recorded versions of the program, for both hotel and non-hotel members.
The webinar is a refresher on how you can use the Extranet to stay informed, communicate information about your business and keep that information updated, in partnership with SDTA.
Topics covered
Extranet Access and Login
Homepage and Navigation
Profile Management (Accounts, Contacts, My Benefits, Amenities)
Collateral Management (Updating Listings for Partner Referrals)
Responding to RFP's/Leads and Service Requests
Access to Reports and Help
Primary learning objectives
The Profile Section – Review Account, Contacts, and Benefits (Leads/RFP's)
Collateral Section – Listing related to referrals
Opportunities – Lead review, using filters, Property Lead Status, and Accessing Training Videos with Partner Bulletins
How to review and respond to RFP's/Leads
Click on one of the following links to begin. We hope you find the program informative and enjoyable!