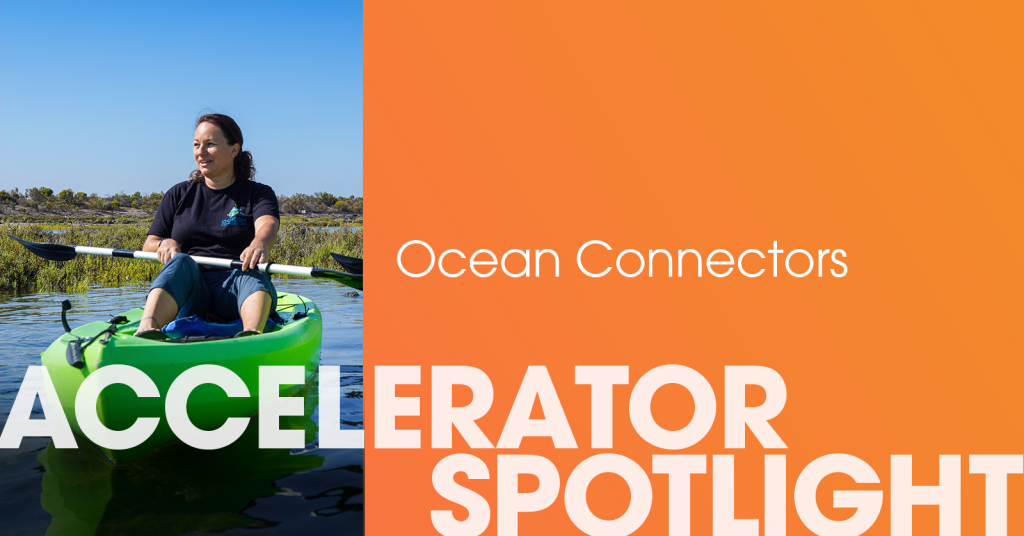 We are thrilled to introduce Ocean Connectors, a member of the 2023 Tourism Accelerator Cohort.
Designed to promote diversity, equity and inclusion in the local tourism industry, the San Diego Tourism Authority's Tourism Accelerator program provides free SDTA membership, mentoring, education and networking opportunities to businesses owned by people of color, women, veterans and those who identify as LGBTQIA+. 
What is Ocean Connectors?
Ocean Connectors is an organization dedicated to fostering a generation of empowered coastal residents who actively contribute to the preservation of our oceans. The mission revolves around providing equal access to coastal exploration and inspiring a deep love for the ocean, while instilling a sense of responsibility for its well-being. With a vision of a world where every child has the opportunity to explore and appreciate their coastal environment, Ocean Connectors ignites a passion for the ocean and for cultivating a sense of responsibility. Ocean Connectors is working to help shape a generation that will protect our precious oceans.
What Do They Do? 
This remarkable organization focuses on engaging schoolchildren and providing them with unique opportunities to connect with their coastal surroundings. Through its innovative programs, Ocean Connectors offers such immersive experiences as eco tours, team-building activities and educational workshops. By bringing the public face-to-face with marine life, teaching them about conservation and empowering them to take action, Ocean Connectors plays a vital role in shaping a sustainable future. 
How Can You Work with Ocean Connectors?
SDTA encourages its members to work together and support one another. Coming together to create greater access to resources and services helps our diverse communities flourish. In working with Ocean Connectors, you can make an impact on coastal conservation and help shape the future of ocean advocacy. By collaborating with this dynamic organization, you can contribute to their mission of creating a world where every child has the opportunity to explore, appreciate and protect our coastal environments. One way to get involved is by partnering with Ocean Connectors to offer sustainable group bookings for schools and organizations. This allows you to be part of a network that actively promotes eco tours and provides unforgettable experiences that inspire and educate.