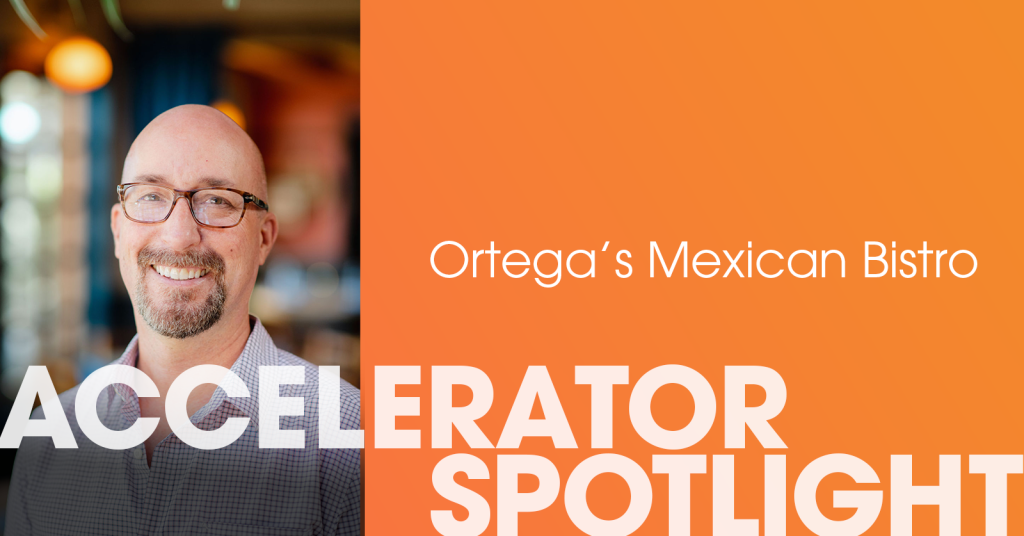 We are thrilled to introduce Ortega's Mexican Bistro, a member of the 2023 Tourism Accelerator Cohort.
Designed to promote diversity, equity and inclusion in the local tourism industry, the San Diego Tourism Authority's Tourism Accelerator program provides free SDTA membership, mentoring, education and networking opportunities to businesses owned by people of color, women, veterans and those who identify as LGBTQIA+.
What is Ortega's Mexican Bistro?
Ortega's Mexican Bistro, located in the spirited neighborhood of Hillcrest in San Diego, brings the traditions of Puerto Nuevo to life. Owned by John Haughland, Ortega's aims to bring the vibrant flavors of Mexico to San Diegans and tourists alike. With a recently expanded outdoor patio, Ortega's Mexican Bistro is more than just a restaurant; it's a culinary experience that combines authentic Mexican cuisine with a commitment to community engagement. The menu is filled with traditional Mexican dishes that will transport your senses south of the border. From savory tacos and enchiladas to fresh guacamole and salsas, every dish is crafted with care using the finest ingredients.
What Does Ortega's Mexican Bistro do?
At Ortega's, pride is taken in offering authentic Puerto Nuevo cuisine; the menu features such crowd favorites as Baja-style lobster, expertly prepared guacamole made right at the table and a variety of other regional specialties. Every dish is crafted with care and reflects festive Mexican traditions and culinary flair. Ortega's doesn't stop at serving delicious food – they also have a strong commitment to giving back. As a board member for Corazon de Vida, John Haughland leverages his connections and programs to benefit orphaned and abandoned children living in Northern Baja California.
How Can You Work with Ortega's Mexican Bistro?
SDTA encourages its members to work together and support one another. Coming together to create greater access to resources and services helps our diverse communities flourish. You can work with Ortega's Mexican Bistro by booking their catering services or hosting your next event on location using one of their two private rooms. Whether it's a corporate gathering, birthday celebration or special occasion, Ortega's will create a memorable culinary experience for you and your guests. With John's expertise in the restaurant industry and his network of professionals supporting his goals, you can trust that your event will be a resounding success. By choosing Ortega's, you not only indulge in mouth-watering Mexican cuisine but also contribute to a restaurant that is actively making a lasting positive impact on both the local dining scene and the community.