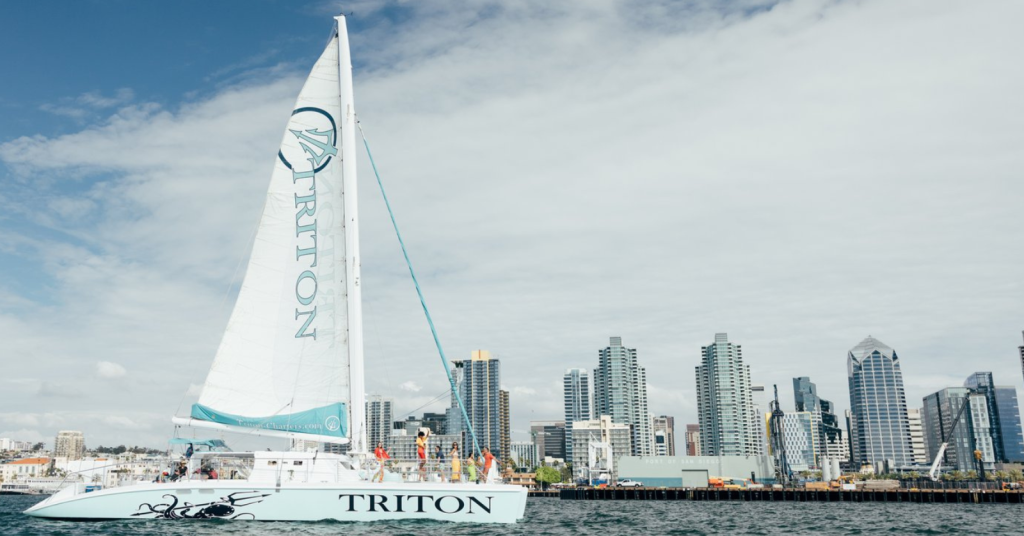 San Diego's tourism recovery notched an especially solid year in 2022 as concerns over COVID dissipated and travelers unleashed two years of pent-up travel demand. According to estimates produced by Destination Analysts, San Diego welcomed 28.8 million visitors to the region last year who spent $13.6 billion.
While the number of visitors fell short of 2019's tally by more than 6 million, travelers to the region stayed longer, on average, which translated into 17 million room nights sold in 2022. For context, this is only about 700,000 fewer room nights sold than in 2019, and much of that deficit was attributable to Omicron, which led to an especially slow start to the year in 2022.
That said, even though visitation volumes and room night sales have yet to match 2019, visitor spending was up about $2 billion in 2022 compared to 2019. Nearly all of this is the result of inflation over the past couple of years, and that's a story in and of itself. Inflation seemed to have very little, if any, effect on San Diego tourism last year.
The party doesn't seem to be ending, either. Travel to San Diego continues to track just below 2019 levels and has been stronger than the first six or seven weeks of 2022 now that COVID resides largely in the rearview mirror, and ADR remains elevated, providing a much-needed injection of capital into hotels in the region. Despite still-high inflation and the specter of a recession looming large, Tourism Economics forecasts visitation to the region to total 31 million in 2023, good for 17.5 million room nights and a 9.8% increase in spending over 2022's record haul.
This forecast may seem overly ambitious, given the precarious position of the global economy, but there is plenty of reason for optimism. First, consumers have seemingly "reclassified" travel as a necessary expenditure rather than a discretionary one. After two years stuck at home, the importance of travel has become more prominent. Second, U.S. households are still sitting on an estimated $1 to $1.5 trillion in excess savings from the pandemic with much of that sitting with households making more than $100,000 per year. Visitors to San Diego tend to be members of households making at least that much, and those savings will continue to provide a financial buffer for our target market. Finally, interest has been strong, including from longer-haul markets, to visit San Diego, which should keep a floor under the market.
However, the outlook is far from certain, and the forecast is rife with risks.
Long-Haul Travel
On the upside, recent research from Omnitrak, which measures SDTA's marketing effectiveness, shows exceptionally strong interest in coming to San Diego from households in the eastern part of the U.S. If realized, visitation, spending and room nights could exceed the already optimistic forecast for 2023 for a handful of reasons. First, the U.S. has more than 100 million households, broadening the pool of visitors substantially from the past couple of years. This is because travel to San Diego was largely by visitors from drive markets, like Los Angeles, Las Vegas and Phoenix as they sought out less expensive trips that were closer to home during the pandemic and the recovery. Second, visitors from longer-haul markets tend to stay longer and spend more when they are here, providing an outsize contribution to spending in the region.
Meeting and Convention Travel
On the downside, corporate travel, including conventions, could be canceled or postponed if the economy takes a turn for the worse. Conventions and hotel meetings have only recently come back to levels close to 2019, which has benefited the entire market as the compression from these events spurs more room nights and a higher ADR in every submarket in the region. Absent these events, the market recovery will likely backtrack, at least marginally, particularly in Downtown and Mission Valley.
Drive Market Travel
Another downside is directly attached to the key upside risk mentioned before that longer-haul markets will provide an additional boost to travel this year. San Diego was able to rely on visitors from nearby markets to carry demand through the pandemic and the early recovery, but there's no guarantee that will continue to be the case. To be sure, a primary barrier to travel to the region amongst folks in Los Angeles, Las Vegas and Phoenix is that they've been to San Diego recently and want to branch out to other destinations. Putting that all together, if the economy deteriorates more than expected, that could potentially choke off travel from longer-haul markets in the Eastern U.S. And, if this coincides with fewer visitors from those nearby drive-markets and a slowdown in corporate travel, then visitation and hotel performance would each suffer and miss projections.
Taken together, however, odds favor another strong year for San Diego tourism. Exuberance for travel has thus far outweighed concerns over inflation or a recession, and the positive momentum is likely to carry through for much of the year. Economists continue to push out their timeline for when (or if) a recession will materialize this year and next, and it's not beyond the realm of possibility that no recession is actualized. The labor market and household balance sheets remain stronger than expected, and this will likely carry into another good year for the travel industry in 2023.