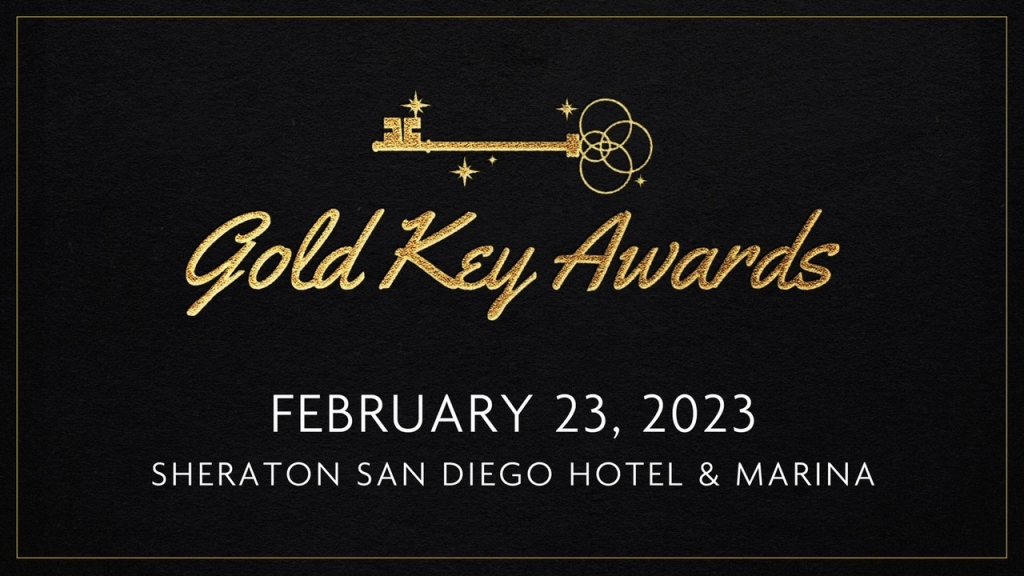 The prestigious Gold Key Awards are a few weeks away, and the San Diego County Lodging Association is inviting your nominations and registration for the 2023 edition of this can't-miss event.
Registration is now open
Registration is also now open for the Gold Key Awards gala celebration, which takes place Feb. 23 at the beautiful Sheraton San Diego Hotel & Marina. Check-in and a no-host cocktail reception start at 5:30 p.m., and the awards program begins at 7 p.m., followed by dinner.
The event is a fantastic opportunity to gather with your hospitality colleagues, and the awards offer a great chance to recognize some of those who made a big impact on the industry here in 2022.
Gold Key Awards Nominations
Nominations are due at noon Feb. 1 for the 43rd annual awards, which honor the San Diego hospitality industry's best and brightest in eight categories. And we're proud to say that the SDTA's own President and CEO, Julie Coker, is among the judges.
All SDCLA member employees in the hospitality industry are eligible to be nominated. The eight awards are:
Patti Roscoe Award–Allied Person of the Year
Food and Beverage Associate of the Year
Guest Service Associate of the Year
Heart of the House Associate of the Year
Hotel Manager of the Year
Sales Associate of the Year
Hotel Executive of the Year
Gold Key Award
In addition, HSMAI San Diego will be presenting the James V. Cunningham Personalized Service Award and the HSMAI Revenue Manager of the Year as part of the program.
So get those nominations and registrations in now — and don't forget to follow SDCLA on LinkedIn for regular updates. You can also help spread the word on social media, using the hashtag #goldkeyawards.
We'll look forward to seeing you there!