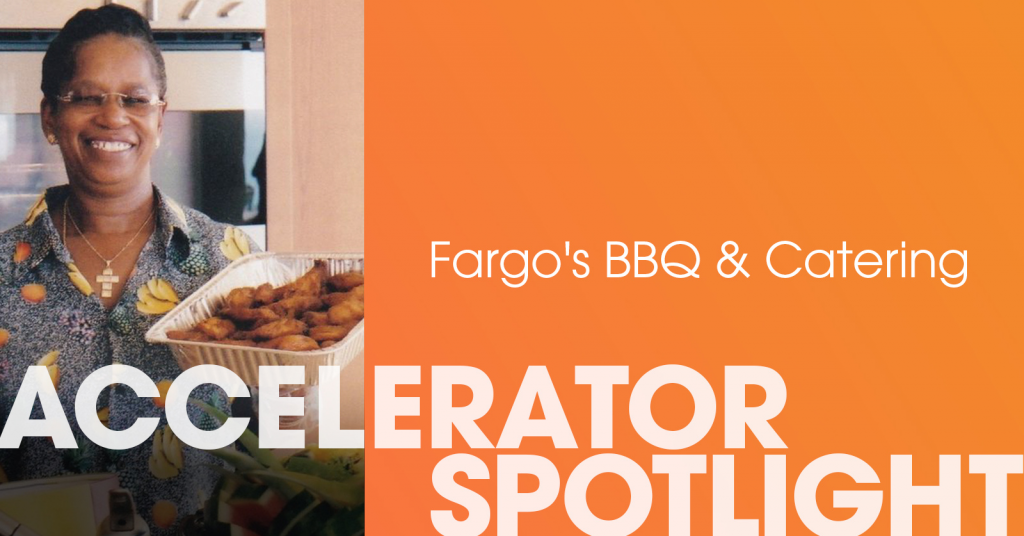 We are thrilled to introduce Fargo's BBQ & Catering, a member of the first cohort selected from nearly 50 applicants. 
Designed to promote diversity, equity and inclusion in the local tourism industry, the San Diego Tourism Authority's Tourism Accelerator pilot program provides free SDTA membership, mentoring, education and networking opportunities to businesses owned by people of color, women, veterans and those who identify as LGBTQ+.  
What is Fargo's BBQ & Catering?
Jacinth Williams, owner of Fargo's BBQ & Catering and culinary mastermind behind their soulfully delicious Jamaican recipes, has created a home away from home for all. With one goal in mind — to give everyone a chance to taste Jamaica — she brings families, friends and coworkers together through the power of flavor. Fargo's started out as a local neighborhood business, but with over 30 years of experience under her belt, Jacinth has worked hard to build this San Diego company into an award-winning catering success story.
How Can You Work with them?
Fargo's is a catering company that specializes in corporate meetings, weddings and events of all sizes. They work to bring a Jamaican experience that is worth remembering, from flavorful food to the sounds of a steel band. Clients and their guests are in for a toe-tapping and mouth-watering time.
SDTA encourages its Members to work with one another and create greater access in order to help the diverse communities within our beautiful destination succeed. To start collaborating with Fargo's BBQ & Catering, click here.