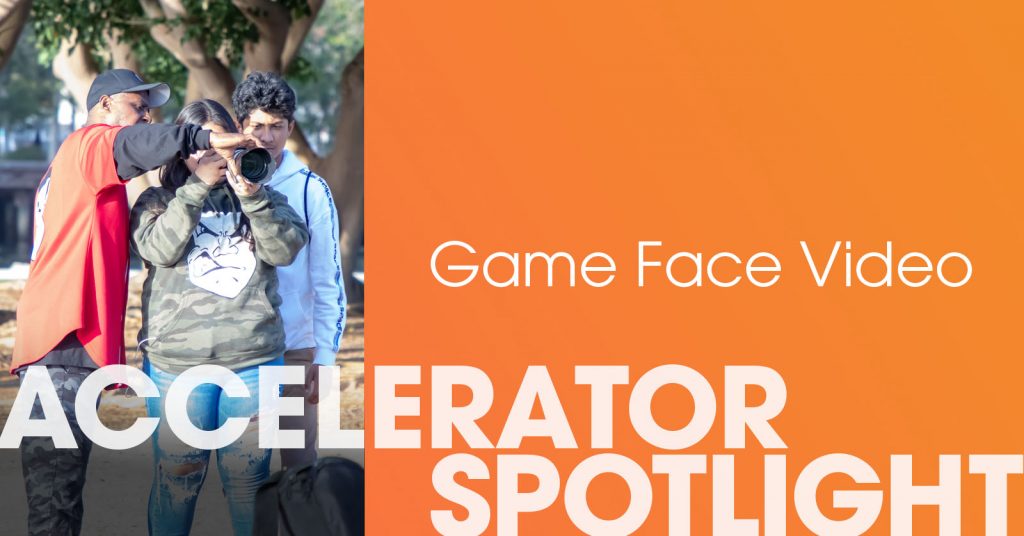 We are thrilled to introduce Game Face Video, a member of the first Accelerator cohort, selected from nearly 50 Tourism Accelerator applicants.
Designed to promote diversity, equity and inclusion in the local tourism industry, the San Diego Tourism Authority's Tourism Accelerator pilot program provides free SDTA membership, mentoring, education and networking opportunities to businesses owned by people of color, women, veterans and those who identify as LGBTQ+.
What is Game Face Video?
Committed to bringing out the best in today's youth, Game Face Video is a media arts and videography technical training company. Game Face Video works with young adults ages 14-24 with a 10-week training program for those who are looking to start a career in videography or sports journalism. In addition to teaching valuable, marketable skills to emerging professionals, Game Face Video provides the San Diego community with professional photography and videography services.
How Can SDTA Members Work with Game Face Video?
While the company's focus is on youth, amateur and competitive sporting events, Game Face Video can also provide services for such events as weddings, family reunions, conferences and conventions. SDTA Members can book Game Face Video's professional photographers or videographers for their next event or for a variety of content creation needs.
SDTA encourages its members to work with one another and create greater access to help the diverse communities within our beautiful destination succeed. To have your next event recorded or to learn more about Game Face Video and its mission, click here.