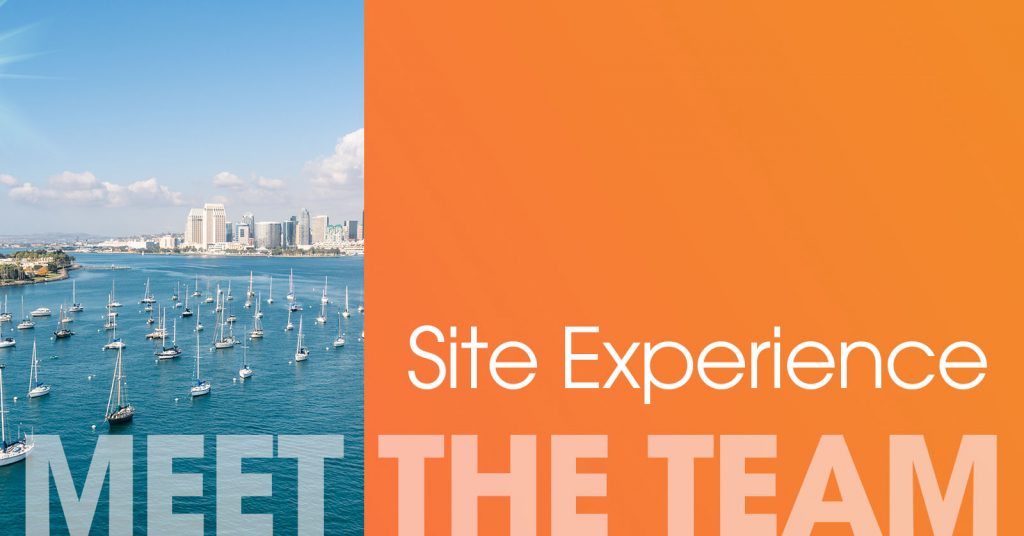 The San Diego Tourism Authority is a sales and marketing organization whose main mission is to promote and market San Diego as a preferred vacation and meetings destination. The Site Experience team is responsible for showcasing the destination and members to potential meeting planner clients to ensure they choose San Diego for their upcoming meeting or convention.
What do they do?
The Site Experience team oversees and executes all client site visits for the SDTA sales team, ensuring clients will find the right hotel property to hold their group meeting in San Diego. By partnering with SDTA hotel and venue members, they work to show all that San Diego has to offer as a meetings and conference destination. The Site Experience team will provide insider knowledge, unbiased recommendations and a comprehensive overview of San Diego.
Once a client has selected San Diego, the Site Experience team works with our Conference Services team to support them by providing destination information and tools in order to plan a successful meeting. The team also works with members throughout the destination to provide meeting and conference attendees with entertainment and culinary options while they are in San Diego.   
How can they help?
The Site Experience team connects San Diego Tourism Authority members with meeting planner clients. The team refers partners and clients to SDTA members on a consistent basis, to help clients envision the full attendee experience, to include entertainment, dining, attraction and regional activity options. For further information or to contact any of our Site Experience team members be sure to visit the Meet the Team page on our website.