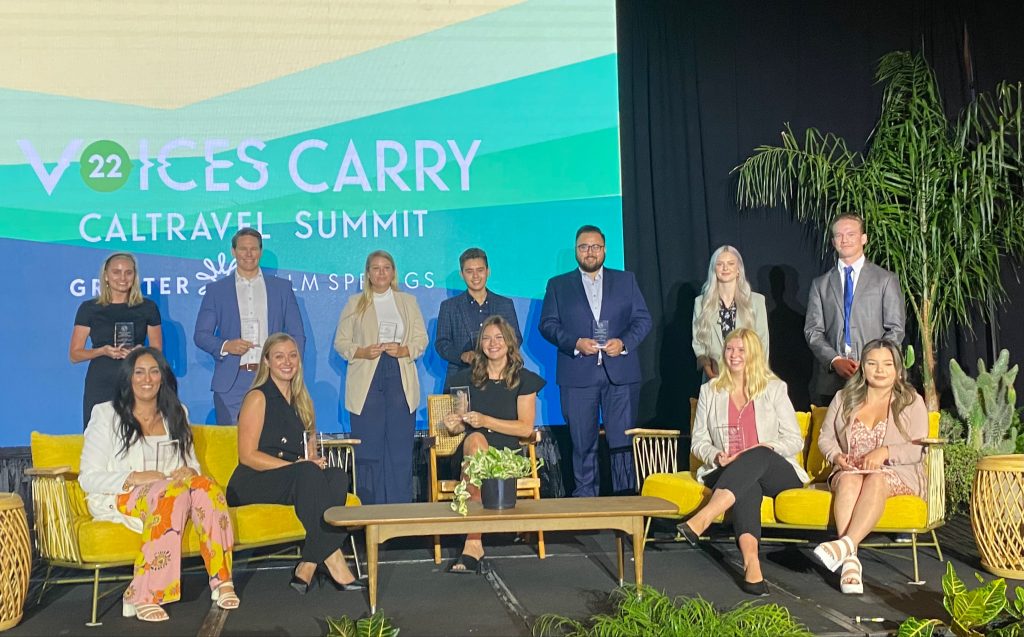 Stars of San Diego's tourism and hospitality industries were prominent among the honorees at the California Travel Association's 2022 awards celebration, held Oct. 5 in Greater Palm Springs as part of the annual CalTravel Summit.
In all, CalTravel honored five San Diego-area award recipients. The San Diego Convention Center received the organization's Advocate for the Homeless Award, in recognition of the center's role in housing more than 4,000 unsheltered people at the height of the COVID-19 pandemic.
Former San Diego Tourism Authority President and CEO Joe Terzi received the Brad Burlingame Award; Marilyn Hannes, Senior Vice President for Strategic Relationships at SeaWorld Parks & Entertainment, was honored as F. Norman Clark Tourism Champion of the Year; Davin Waite, Executive Chef and co-founder of the restaurants Wrench and Rodent, The Plot, and Shootz Fish and Beer, received the Sustainability Advocate Award; and SDTA Social Media Coordinator Lauren Bradley was named one of CalTravel's 30 & Under Emerging Leaders.
All were honored during an awards dinner at the JW Marriott Desert Springs Resort & Spa.