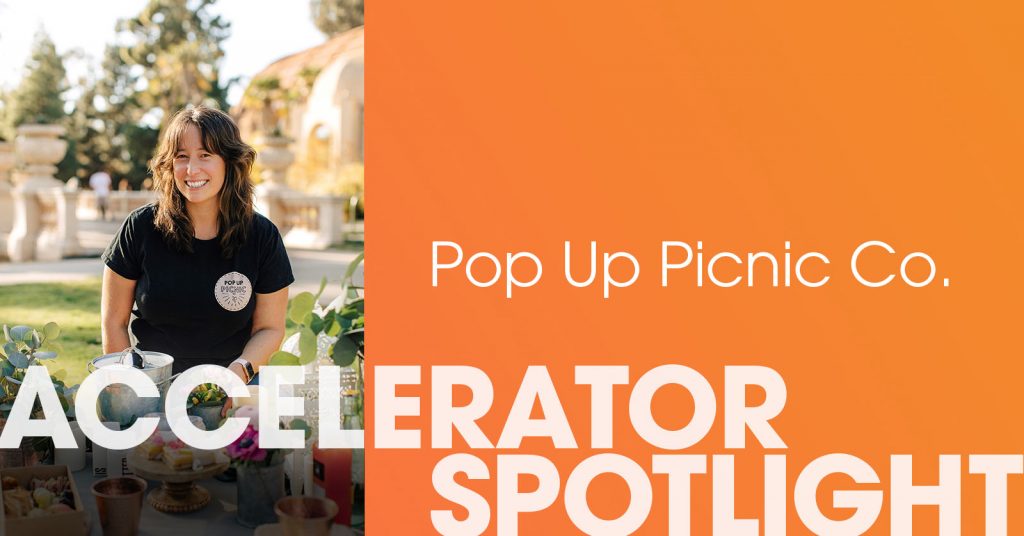 Designed to promote diversity, equity and inclusion in the local tourism industry, the San Diego Tourism Authority's Tourism Accelerator pilot program provides free SDTA membership, mentoring, education and networking opportunities to businesses owned by people of color, women, veterans and those who identify as LGBTQ+.
We are thrilled to introduce Pop Up Picnic Co., a member of the first cohort, which was selected from nearly 50 applicants.
What is Pop Up Picnic Co.?
Pop Up Picnic Co. founder and owner Lauren Kimmons, a wedding and events industry veteran, knows how to make venues shine and plan unique and inspiring events. With those skills, Lauren has created the first luxury picnic company. Pop Up Picnic offers those lucky enough to be in San Diego a chance to make memories, indulge in delicious local treats and celebrate life's beautiful moments in an effortless and stunning way.
What Do They Offer?
Pop Up Picnic Co. creates the "ultimate picnic experience" by providing groups of two to 24 guests with event planning, location scouting, setup, catering and cleanup. Clients arrive at a gorgeous San Diego location, dine with their guests, make memories and leave without having to lift a finger — no stress or mess!
How Can You Work with Pop Up Picnic Co.?
Members can book their own unique experiences with Pop Up Picnic, whether it's a team-building outing or an out-of-office meeting. Event managers and hotels can also refer clients to Pop Up Picnic if they're craving a taste of San Diego's welcoming and laid-back lifestyle. Booking a Pop Up Picnic is easy through the company's website.
SDTA encourages its Members to work with one another and to help create greater access to resources and services in order for the diverse communities within our beautiful destination to succeed. Members that create must-have picnic items, such as local meats, cheese, produce or wine, can be showcased at a Pop Up Picnic event. To contact Pop Up Picnic and become a vendor, click here.