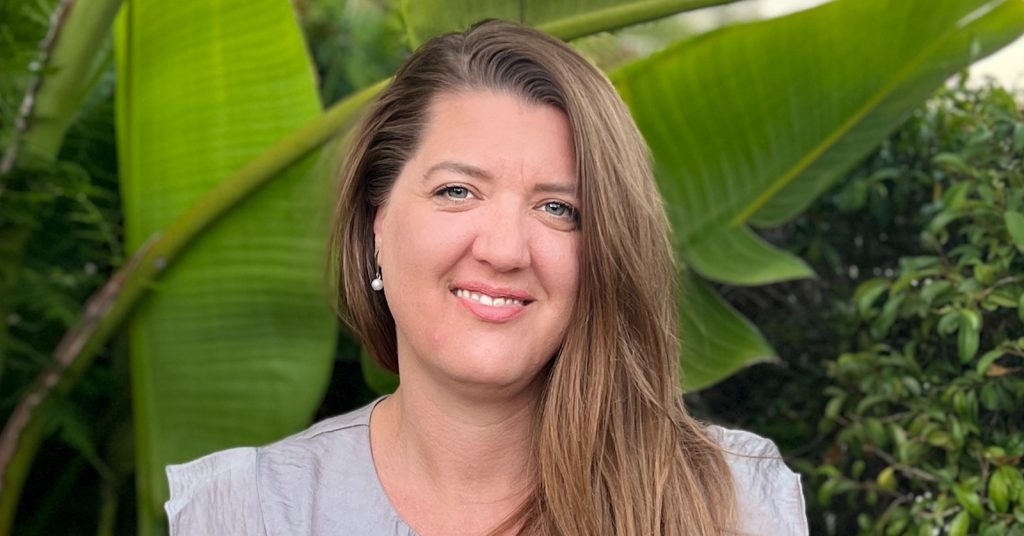 The SDTA is so pleased to welcome Jaymie Rivaldi aboard as the newest member of the Site Experience Team. Jaymie brings to our operation an impressive background in tourism and hospitality, with 20 years of experience in the field.
That experience includes positions with two airlines and two study-abroad tour operators, as well as two years of DMO work with the French government's tourism office in New York City.
Jaymie is fluent in Italian and French, and spent four years as a tour manager for Adventures by Disney, leading their Italy and France itineraries. She decided to stop living out of a suitcase in 2010 after meeting her husband, a native San Diegan. Together they have two daughters, Elodie (age 9) and Giorgia (7).
Jaymie most recently focused her professional efforts on gig work in the hospitality industry due to the flexibility it offered her young family; her experiences in that realm included working registration for conferences at the San Diego Convention Center and conducting San Diego city tours for three different cruise lines.
In her new role with the SDTA, Jaymie is responsible for site-experience tours of hotels and venues as well as area tours with visiting meeting planners. Read on to learn more about Jaymie, and about why San Diego is the perfect place for your next meeting or event:
Q: What do you think sets San Diego apart as a meetings destination?
A: Having previously lived in major cities where getting to and from the airport was often a lengthy ordeal, I LOVE the proximity of our airport to Downtown and the beaches. I also love our bay views & Mediterranean climate. Despite its size, San Diego has managed to preserve a small-town vibe. I also love our historic neighborhoods, with their Craftsman-style homes and locally owned coffee shops and boutiques.
Q: Tell us a little about joining  the SDTA's Site Experience team — what speaks to you about doing this work?
A: I feel incredibly fortunate to be joining the San Diego Tourism Authority's Site Experience team. It is an honor to promote San Diego. I've lived all over the U.S. as well as Europe and can confidently say that San Diego has it all!
Having previously worked as a meeting/incentive planner, I know firsthand how challenging it can be to get a true feel for venues and meeting space from viewing online resources alone. Site visits are a vital step in the decision-making process.
Q: And given that you're a longtime local San Diegan, what are the top things you would tell visitors they absolutely need to do, eat or see when they're in town?
A: Most weekends you'll find me at Dog Beach in Ocean Beach with my kids and rescue dogs, enjoying empanadas from the Paraná Empanadas stall at Liberty Public Market. When I have out-of-town guests, I make sure to take them to Balboa Park and La Jolla Cove. I also enjoy accompanying them on harbor cruises or taking them on the ferry to Coronado.  
San Diego also has the best Italian food I have ever found outside of Italy. My family loves the pizza and pastas at Buona Forchetta as well as the gelato from Gelati & Peccati in North Park.