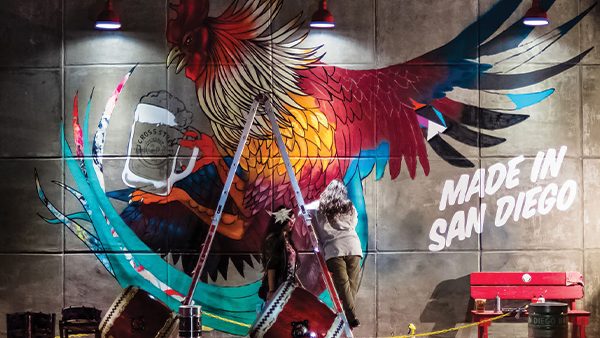 Designed to promote diversity, equity and inclusion in the local tourism industry, the San Diego Tourism Authority's Tourism Accelerator pilot program provides free SDTA membership, mentoring, education and networking opportunities to businesses owned by people of color, women, veterans and those who identify as LGBTQ+.
We are thrilled to introduce Social Artistry LLC, a member of the first cohort selected from nearly 50 applicants.
What is Social Artistry?
Social Artistry LLC was founded in the midst of the pandemic in ​May 2020 by Lauren Balcita Garces, a city-wide event producer and artist based in San Diego. The launch of Social Artistry LLC represents a blossoming new era, one dedicated to diving deeper into serving and empowering the diverse communities within San Diego through event production, media creation, program consulting and marketing strategies.
Its founder, Garces, is a leader and advocate in the Asian-American and Pacific Islander community. She serves as President of the National Association of Asian American Professionals – San Diego chapter. She also directs marketing, outreach and events for the Asian Business Association of San Diego. And she is passionate about providing platforms and connections for diverse communities and cultures in order for them to be highlighted and empowered.
What Does Social Artistry Do?
Social Artistry aims to produce detail-oriented events, marketing strategies, media and program consultations centered around authentic attendee engagement and cultural experiences. Through the channeling of art and creativity, the company aims to build up people and organizations within the community to effect change. Through its exciting events and programs, Social Artistry brings diverse voices to the table and provide an inclusive platform for underrepresented communities to amplify their stories and share their culture.
How You Can Work With Social Artistry
If you would like to work with Social Artistry to create an event while also contributing to sustainable economic impact, you can contact the company here.
We encourage our members to work with one another and to help open up greater access for the diverse communities within our beautiful destination to succeed.