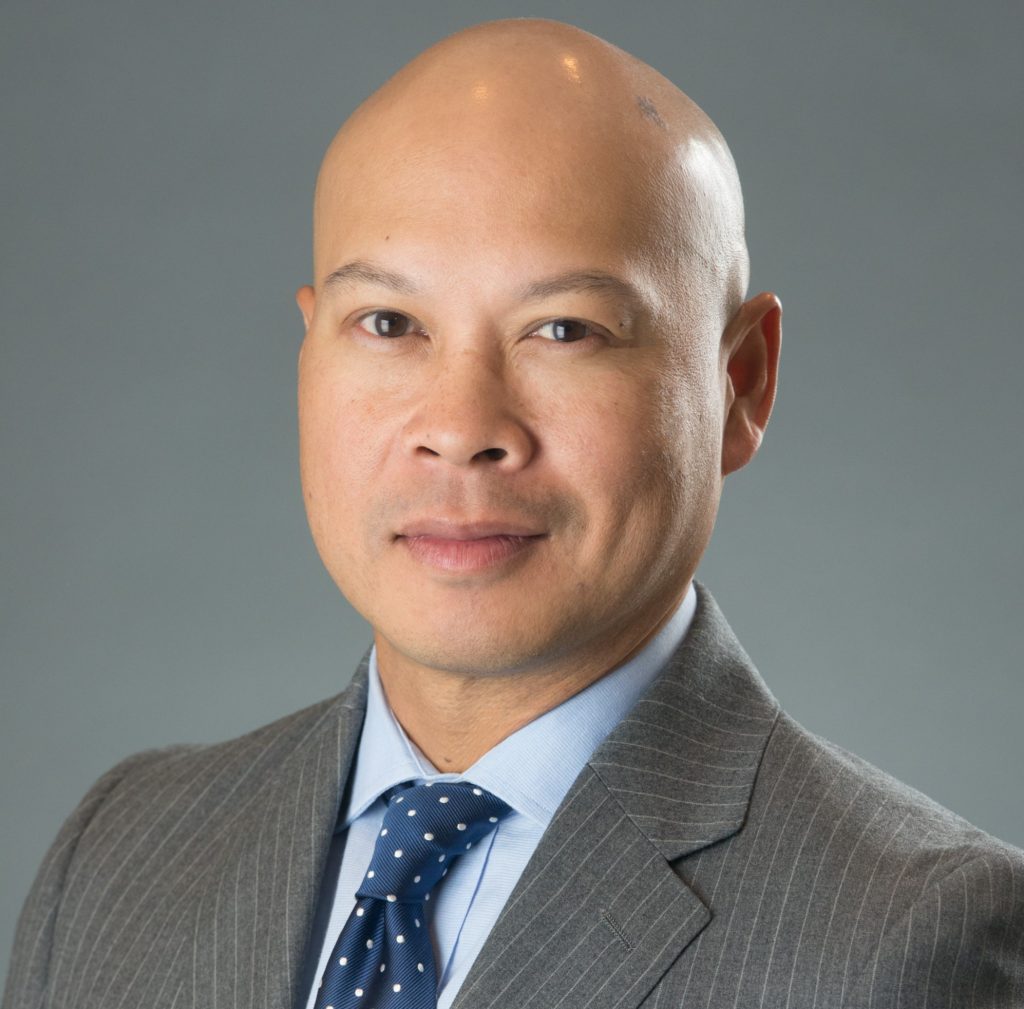 Fred Tayco knows San Diego – and when the San Diego County Lodging Association was seeking a new leader recently, the organization knew it had found the right candidate in this local native and longtime public-service and communications pro.
Now two months into the job of executive director at the SDCLA – a federation of hotel-motel owners and operators representing some 20,000 rooms in the county – Tayco is bringing to bear his San Diego savvy and his deep experience in government and public affairs.
We caught up with Tayco recently to talk about how his new role is going so far, as well as what's ahead for both the SDCLA and the greater San Diego tourism economy:
Q: Your career in communications and public service has spanned an impressively broad range of roles, from political campaigns to public relations entrepreneurship to congressional offices to the non-profit sector. How do those diverse experiences dovetail with your new role as executive director of the SDCLA?
A: You would think that my professional experiences were an intentional buildup to this exact position. It was not until I had conversations with colleagues detailing how my broad range of work aligned with that of effective executive directors that I truly considered this opportunity. In my previous roles I've gained a wealth of knowledge in practicing effective leadership, supporting board development, ensuring positive public relations, acting as the liaison between stakeholders, exercising financial management and promoting organizational development and ethical standards. I have the opportunity with SDCLA to combine all of these skills to lead and advance the organization on behalf of our members.
Q: Where do you hail from originally, and how did your formative experiences guide you into the work you do now?
A: I am a San Diego native through and through. Along with being a proud graduate of Chula Vista High School and the University of San Diego, I also am a Navy brat. While all of this has shaped who I am personally, it is the latter that has perhaps shaped me the most professionally.
My father's career in the Navy enabled my family to travel and experience different parts of the world. To truly gain from that experience, you need to be curious and adventurous. Importantly, you have to learn how to listen to and observe people – particularly from diverse backgrounds – before they can understand who you are.
When your life's work is about bringing people together for a common goal, those skills are essential. That experience was one of the most valuable of my life.
Q: What makes you passionate about representing SDCLA and its members?
A: While I have had the opportunity to travel and work in many places, my first love is San Diego. Every time I left, for any stretch of time, I couldn't wait to get back home.
In my conversations with SDCLA members, they, too, share in this love. What better way to share this than through the hotels and hospitality? Our hotel community benefits San Diego County in countless ways, including providing thousands of jobs, billions of dollars in economic activity and millions of dollars in hotel taxes that allow cities across the county to keep our communities clean, safe and enjoyable. We also reflect the diversity of San Diego's people and locales. From the coastal cities that feature our iconic beaches, to the vibrancy and excitement of our downtown, to the cultural offerings of North, South and East County – the lodging community opens its doors and allows visitor to explore the many places we are fortunate to call home.
Q: What would you say are some of the foremost challenges you'll be tackling on behalf of hotels and lodging in San Diego County?
A: It is impossible to answer this question without addressing the devastating impact that the pandemic has had on the hotel community. Prior to the pandemic, our hotels and colleagues served more than 10.2 million guests. Today, that number is cut in half. Despite the recent rebound of leisure travel, we are missing all-important convention, business and international travel. We must not mistake recovering with recovered. While tourism may be visibly busy in our entertainment districts, most forecasts don't have San Diego fully recovered until 2024.
It's important we avoid public policies that could stifle this recovery. The livelihoods of approximately 168,000 San Diegans whose careers are tied to the lodging community are at stake. Our hotels are full of dynamic opportunities for upward mobility while serving and supporting our most important assets – our people. One of the most important initiatives we face is to promote careers in the hotel industry. The opportunity to support the people that make up the San Diego hotel community, and help them not just get back on their feet but thrive, motivates me professionally.
Q: You've had a chance to witness a lot of changes in San Diego over the years. What do you think the biggest ones have been, and what changes would you still like to see happen?
A: This answer is going to show my age: Most definitely the expansion of San Diego's tourism opportunities. Growing up here, we always had the attractions like SeaWorld, the world-famous San Diego Zoo, the Zoo's Safari Park, sports and recreational opportunities, the best Mexican food in the world, and of course our beaches. Now we've added nightlife, a foodie and craft beer culture, spa and wellness, ecotourism, casinos, cruises and a vibrant arts & culture scene, to name a few. We have something for everybody and every walk of life.
While we are doing a lot, we can always do more. I can see the growth of the hotel community, up and down San Diego County, as a facilitator in opening up tourism opportunities for a diversity of San Diego locations – a democratization of tourism, if you will.
Q: What's your San Diego "elevator pitch" for people who maybe haven't had a chance to visit here?
A: Have you ever heard anyone say: "I don't like San Diego"? That's what I thought! Life is too short not to enjoy yourself. A lot of places have their unique attractions, but San Diego has universal appeal. There is literally never a bad time to visit and recharge your soul.
Q: What would you say is something people typically don't know about San Diego that they really ought to check out – a favorite restaurant or neighborhood or place to relax?
A: San Diego is not a homogenous community. If you take the time to explore each of her communities, she will reward you with unexpected and unique treasures that will inspire you to seek more.
If I must answer this impossible question, I will say you can't go wrong with a carne asada burrito at Roberto's in Chula Vista, or a sundowner on the deck at Lahaina Beach House in Pacific Beach. You do that, then you will get a taste of the privilege of calling this place home.