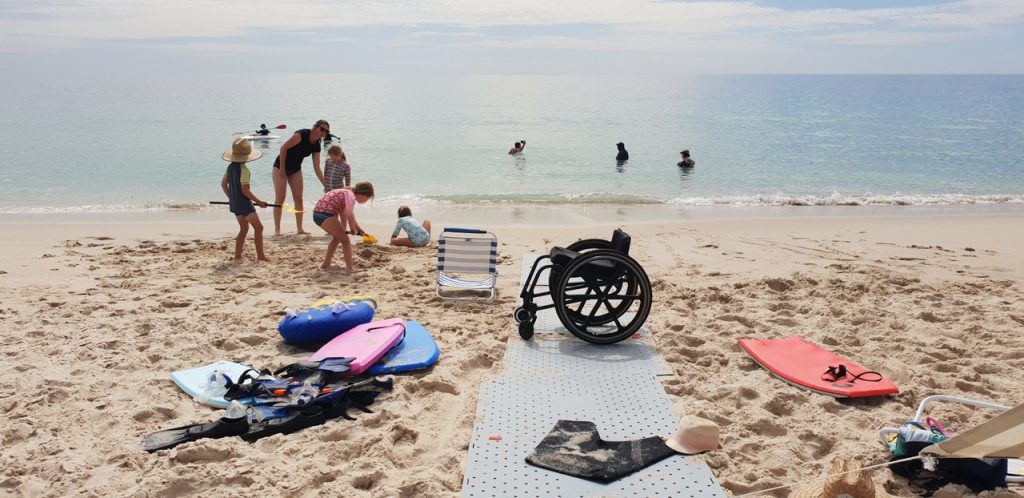 From our friendly, diverse neighborhoods to our comfortable year-round climate and endless options to relax and rejuvenate, San Diego welcomes visitors with open arms. And that emphatically includes our friends with special needs.
San Diego's world-class attractions as well as our other visitor-minded businesses offer numerous assistance programs and adaptive technologies for those with disabilities.
That attention to accessibility helps explain why San Diego is now home to the first theme park on the West Coast to be designated a Certified Autism Center: The just-opened Sesame Place San Diego, operated in Chula Vista by SeaWorld Parks & Entertainment.
It also helps demonstrate why San Diego is the home of the Challenged Athletes Foundation, which provides adaptive sports equipment and opportunities nationwide; and why the city also has birthed such businesses as Access Trax, an SDTA member company devoted to ADA-compliant beach access for people using mobility devices.
Here's a look at some of the disability-access programs and services offered around the San Diego region:
Access Trax
The SDTA is proud to count Access Trax as an inaugural participant in our Tourism Accelerator program, which provides free mentoring, education and networking opportunities as well as SDTA membership to businesses operated by people of color, women, veterans and those who identify as LGBTQ+. Access Trax, founded by two occupational therapists, provides lightweight, portable mats to ease beach access. The company rents and sell the mats — billed as "the only portable, foldable pathway for accessibility over outdoor terrain" — to families, events and governments in 15 countries.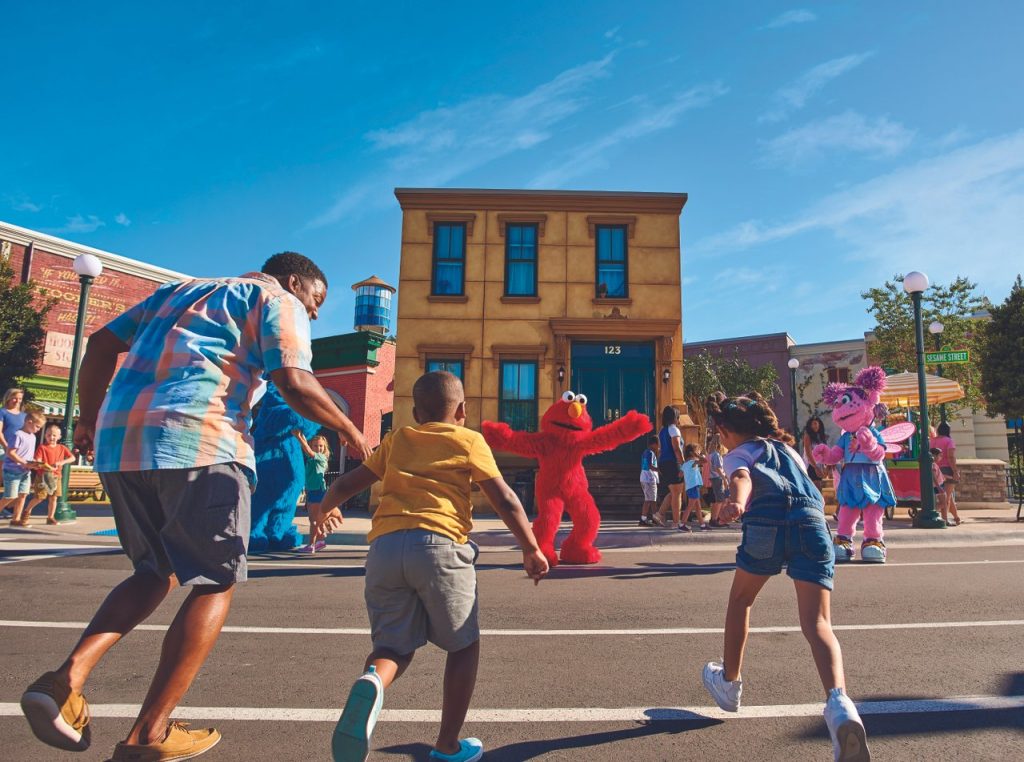 Sesame Place San Diego
This splashy new attraction — the only "Sesame Street"-themed park on the West Coast — combines all the family-friendly fun of the TV show with an impressive collection of zippy rides and water slides. As a Certified Autism Center, Sesame Place also offers a wide range of accommodations for those on the autism spectrum, including staff who are trained in sensory awareness, social skills and other areas; ride accessibility; two quiet rooms; and a downloadable sensory guide to the park for pre-trip preparation. In addition, young visitors may get a chance to meet 4-year-old Julia, a bright and friendly "Sesame Street" character who has autism.
San Diego Zoo
The big news at the zoo is the just-opened Wildlife Explorers Basecamp — a dazzling 3.2-acre adventure zone built on the site of the former Children's Zoo and offering a wonderland of wildlife encounters, play areas and hands-on learning opportunities. The entire zoo is a KultureCity Certified Sensory Inclusive Location, denoting trained staff and volunteers plus the availability of "sensory bags" (which contain calming items), quiet areas and other accommodations for those with special needs. A detailed "social story" is also available for pre-visit familiarization. Those offerings complement the comprehensive disability-access services described in the zoo's Accessibility Guide.
SeaWorld San Diego
This venerable San Diego theme park and wildlife organization just opened its newest attraction: The long-awaited Emperor dive coaster. SeaWorld's services for visitors with disabilities include a Special Access Program for those whose conditions make it difficult to wait in line for such experiences as the Emperor, one of the park's numerous rides for everyone from young kids to adventure-minded grown-ups. The program is just part of an extensive suite of accommodations detailed in the SeaWorld Park Accessibility Guide.
San Diego Padres
As the Major League Baseball season gets into full swing in April, the Padres have a full lineup of accessibility services available at Petco Park, the team's inviting waterfront home. Like the San Diego Zoo, the Padres have partnered with the nonprofit KultureCity. Among the club's accommodations are sensory bags that include noise-canceling headphones, fidget toys and other items (check the guide for information on where to find them), plus a Sensory Map and Sensory Story for pregame familiarization.
Beach Wheelchairs
For travelers with mobility challenges who are eager to hit San Diego's world-class beaches, the region offers numerous options for reserving specialized beach wheelchairs. And several area beaches also have installed mats to provide easier access to the sand. Learn all about the offerings here.
More Information on Accessible Travel
The SDTA is here for you with multiple resources geared toward visitors with disabilities. Check out this roundup of additional accommodations and services around San Diego. And happy travels!