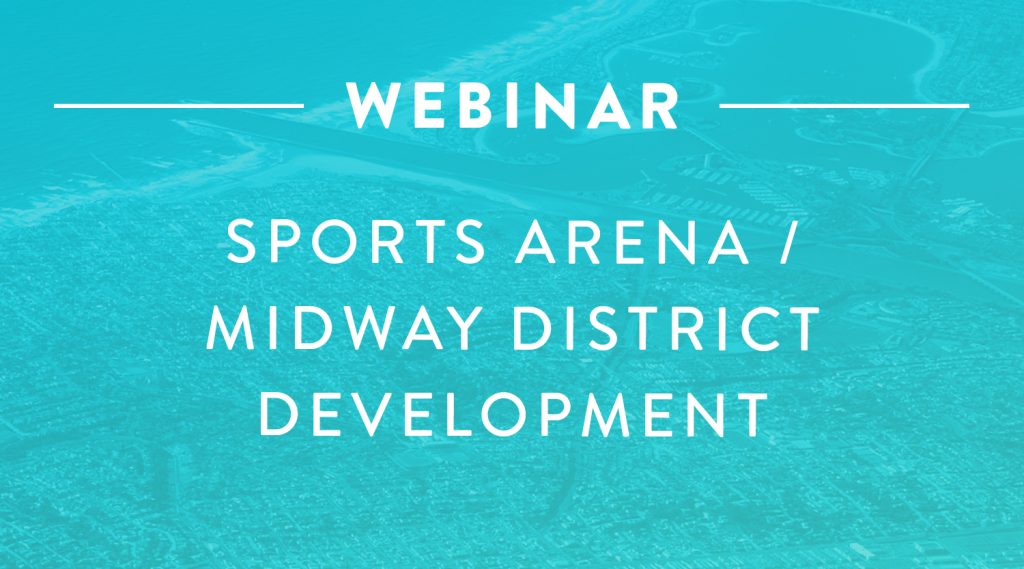 The San Diego Tourism Authority is teaming with the San Diego County Lodging Association to host a virtual Town Hall spotlighting development proposals for the Sports Arena/ Midway District property.
This informational March 7 webinar will include 15-minute presentations from each of five development teams that have created proposals for the area:
• Discover Midway
• HomeTown SD
• Midway Rising
• Midway Village+
• Neighborhood Next
The five developers are competing to win a long-term ground lease and an opportunity to re-envision the Midway District, including the area around the Sports Arena, currently known as Pechanga Arena San Diego.
Join us at 3 p.m. PST on March 7 for this free and informative event, which also will include a 15-minute Q&A session.