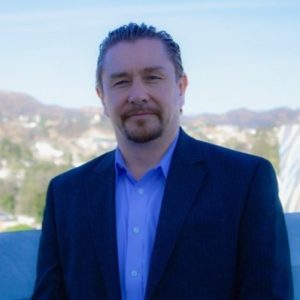 Jamie Lemon began his career in hospitality at the early of 13, working as a glass collector and dishwasher at the Drumkeen Hotel in his home town of Belfast in Northern Ireland. There, he progressed throughout his teenage years to server and bartender. He quickly found passion in the hospitality industry, and moved to Edinburgh, Scotland to earn his degree in Hospitality and International Tourism from Napier University. During his time in Scotland, Mr. Lemon worked in various Food & Beverage Management roles, and moved to the USA soon after graduating to join Carlson Hospitality as Food & Beverage Manager for Radisson Hotels in Miami, Florida.
Mr. Lemon then began a 17-year tenure with Loews Hotels and Resorts, working multiple operations roles at several diverse properties in Miami, Orlando, New Orleans, Atlanta, and Philadelphia. In 2008, he moved cross-country to California to serve as Director of Food and Beverage at Loews Santa Monica Beach Hotel, and was promoted to Hotel Manager in 2010. In 2014, Loews acquired Loews Hollywood, and Mr. Lemon helped lead the transition of the iconic Oscars hotel.
JC Resorts hired Mr. Lemon in 2017 as General Manager at Rancho Bernardo Inn in the North County region of San Diego, a role he continues to serve today. He resides in Scripps Ranch, CA with his wife Heather, two kids James and Lila, Daisy the dog, and Rose the cat.