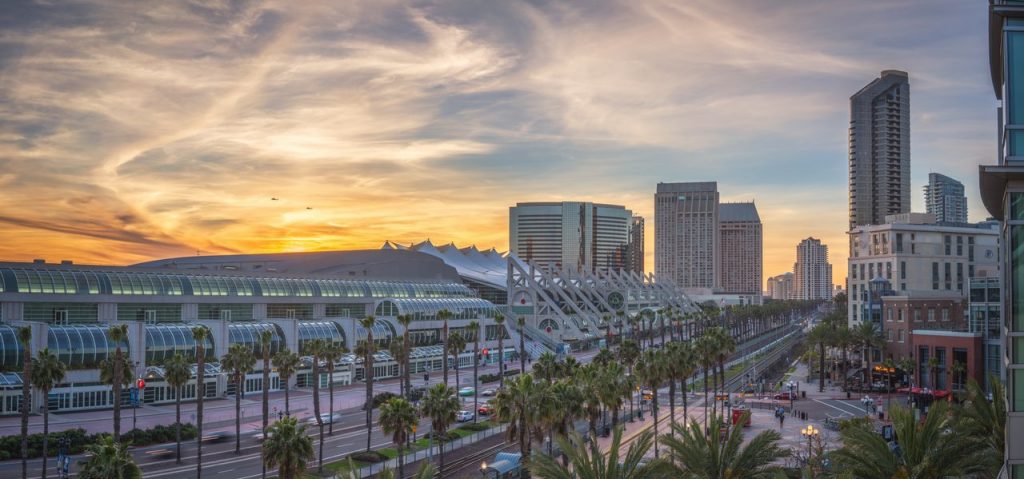 By Julie Coker, President and CEO, the San Diego Tourism Authority
I hope you all were able to tune in to Mayor Todd Gloria's State of the City address earlier this week. I was heartened by his remarks, as he laid out how his administration plans to effectively address some of the biggest obstacles facing our city and our industry.
It was no accident that the mayor delivered his remarks from the San Diego Convention Center. That's a testament to how the Convention Center and its great team, led by President and CEO Rip Rippetoe, served the community during the pandemic, providing shelter to our unhoused neighbors and later to unaccompanied migrant children seeking asylum. It is also a nod to the critical role our industry plays in San Diego's economic resiliency. The tourism and hospitality industry is a key driver in our local economy. Pre-pandemic, it accounted for one in eight jobs or nearly 200,000 workers.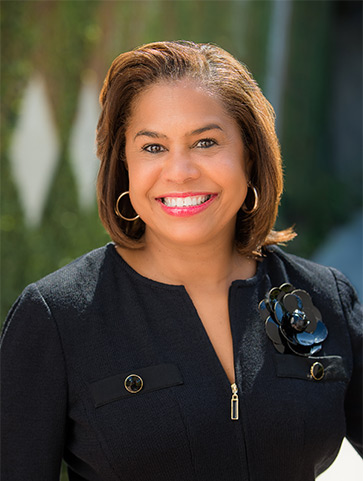 During his speech, the mayor outlined his plans to invest in infrastructure — repairing our roads, improving our parks and upgrading our civic spaces — as well as how he wants to address homelessness by providing services, outreach and new tools to get our neighbors off the streets and into housing. He also detailed how he wants to invest in public safety so that all San Diegans feel protected and secure.
These priorities are all about making San Diego a better place for residents, but they will also make San Diego a destination that more people want to visit, helping bolster the local tourism economy and aiding our ongoing recovery. When potential Convention Center clients inquire about holding an event here, their first questions are often about how we are addressing homelessness and public safety. San Diego is graced with natural beauty, but for too long we have not invested in basic infrastructure that would help our destination reach its true potential.
While the mayor acknowledged how difficult these past few years have been, he also painted a hopeful picture of what is to come, with federal resources helping San Diego to recover and rebuild. Already, San Diego is seeing progress with the opening of the now-iconic Rady Shell at Jacobs Park, the revitalized Mingei Museum, the investment throughout Balboa Park, and the upcoming reopening of the San Diego Museum of Contemporary Art, La Jolla — a world-class cultural institution.
There were many other achievements the mayor simply did not have the time to tout but that have been incredibly important to the tourism community, including his efforts to support small businesses with funding while making it easier for restaurants and bars to provide outdoor dining and to-go options. These initiatives were critical in keeping our hospitality industry afloat during some of the darkest days of the pandemic. The mayor also was incredibly supportive of our efforts to responsibly restart meetings and conventions, working closely with the governor so that events such as the recent Comic-Con Special Edition could happen, as well as the big annual meetings of the National Association of Realtors and the American Academy of Orthopaedic Surgeons.
Finally, I applaud the Mayor's push to legally validate the results of Measure C, which would provide much-needed funds to effectively address homelessness, repair our roads and modernize the Convention Center. This initiative, which was approved of by more than 65 percent of voters, is critical in delivering on the mayor's priorities as well as ensuring the ongoing growth and recovery of our tourism economy. I'd like to thank the mayor for his continued leadership on the matter.
So while we still have many obstacles to overcome, there is much to be optimistic about. San Diego is more than a fine city. We are ready to be great!
P.S. Did you listen in to the mayor's speech? I'd love to hear your thoughts on the state of our city!