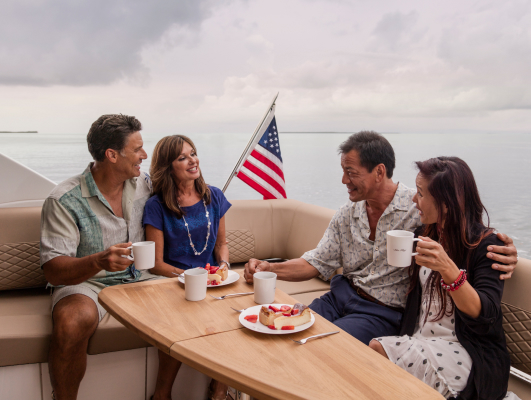 Skimming across San Diego's beautiful waterways on another gorgeous SoCal day is one of those matchless local pleasures. And yet boat ownership is not necessarily the best fit for everyone.
Enter Boatsetter, a rapidly expanding international startup (and SDTA Member) that endeavors to get more people out on the water by serving as an "Airbnb for boats." We chatted with co-founder and CEO Jaclyn Baumgarten about what powers the company's success, how it stayed afloat during the pandemic and what's on the horizon:
Q: What inspired the launch of Boatsetter, and what would you say is the company's key mission?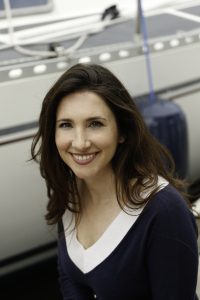 A: I grew up in a family of driven entrepreneurs, and some of my happiest childhood memories are of days spent with my dad and brothers out on a boat on Fox Lake in Illinois. Everyone was completely present, and it was all about fun and togetherness. I've always felt that boating is one of those experiences everyone should be able to have.
In 2012, within a week of each other, two of my brothers told me they were selling their boats because they weren't using them enough to justify the costs. It struck me at that moment that an "Airbnb for boats" was something that needed to be created. We needed a company that would make boating easily accessible for everyone and at the same time, allow for boat owners to earn money and offset the costs of owning their boats.
Boatsetter is on a mission to make boating accessible for all, and continues to lower the barrier to entry for everyone to enjoy boating experiences that are affordable, safe and easy.
Q: During the pandemic, how did Boatsetter pivot?
A: At the very beginning of the COVID-19 pandemic, I was (to put it bluntly) scared. Fear was what I know every business owner, no matter the size of the business, was feeling in early March 2020. But I firmly believe you must constantly grow and evolve to be successful and to navigate a crisis. So we continued to make a huge bet on Boatsetter. We invested in our product, in our people and in our company.
That bet paid off: we doubled our conversions in just one month, all while in the middle of one of the most challenging economic times. We saw that people were turning to boating and outdoor activities as a safer option to enjoy time outdoors with family and friends. That was the moment I realized we were unstoppable.
Q: What do you see as your biggest opportunities in a post-pandemic world?
A: After more than 18 months living in isolation due to safety and health concerns, people are ready to reconnect and re-engage with one another and the outside world. They are, more than ever, looking for new experiences to explore the wellness benefits of travel and outdoors activities with their loved ones in unique ways.
Boatsetter is the perfect marketplace for first-time boaters, adventure seekers and social captains to consider unforgettable and memorable experiences on the water.
Q: As we embark on the road to recovery, what is the one thing you are looking forward to doing (or have already done)?
A: Traveling with mindfulness and gratitude to reconnect with friends and family, and make new friends, is top of mind. I also think it's important not to take the time spent with them for granted, and be more adventurous, willing to try new things (I started fishing!) that make me feel more fulfilled, healthier and happier. We've all been through a spiritual awakening during a prolonged period of uncertainty, and a reassessment of our priorities in life and work to make every day more purposeful.
Q: What are some upcoming projects we should expect?
A: We have an exciting plan for 2022 as we continue pushing through the last mile to achieve 100% growth this year. Mobile experience for our owners/captains/renters would be paramount for us, since everyone is now constantly on the go. We will also continue to drive the fishing experience and Lux concierge services to make boating accessible at every price point on our platform.
Lastly, global expansion is on the horizon for us! While we intentionally limited our international locations to only a few countries surrounding our European headquarters in Ibiza, Spain, which is leading the recovery of yacht rentals in Europe, we are ready to grow our footprint with strategic partnerships in 2022. This is closely aligned with our vision to become the go-to-brand for on-the-water experiences globally.
Q: And how can other companies and organizations connect with Boatsetter?
A: Companies and organizations can reach out to marketing@boatsetter.com. Also, follow us on social media. @boatsetter.