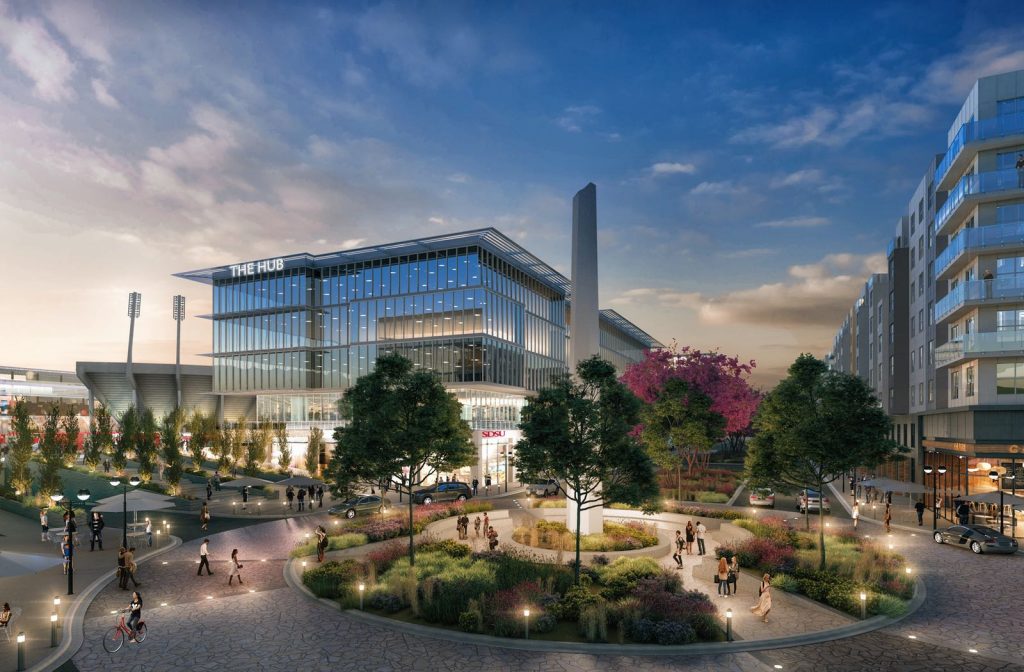 Excitement is building as San Diego State University prepares for the 2022 opening of Snapdragon Stadium, the new home of SDSU's nationally ranked football team.
But the 35,000-capacity stadium is also the centerpiece of a much bigger development: SDSU Mission Valley, which also will include a 400-room hotel and 40,000 square feet of meeting and conference space.
Not only will the hotel and conference facilities provide new options for hosting meetings in San Diego, but they'll also give visitors easy access to numerous other amenities around SDSU Mission Valley, including:
95,000 square feet of commercial and retail outlets, including a grocery store and restaurants.
80-plus acres of outdoor space encompassing recreation facilities and a river park.
More than four miles of trails and pathways.
Some 1.6 million square feet of office, lab and innovation space.
Quick access to San Diego's regionwide transit system, including a trolley link to the new San Diego Flyer airport shuttle.
Look to the SDTA to keep you updated on the progress of this landmark project.