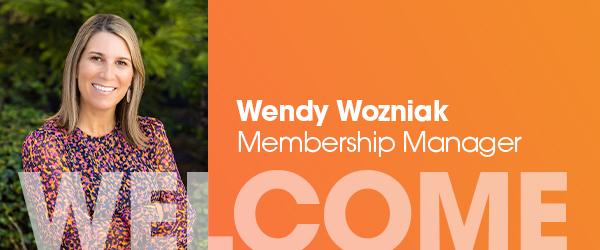 The SDTA is excited to have Wendy Wozniak aboard as the organization's membership manager. In her new role, Wendy will serve as the primary liaison to our Members.
We asked Wendy to tell us a little about herself and what she envisions in taking on this key position.
How long have you lived in San Diego, and what was the career path that brought you to the SDTA?
I am a native San Diegan and feel lucky to call this beautiful city my home. I started working in the hospitality/tourism field at a young age, in what started as a summer job and became a 29-year career. I have been fortunate enough to work for a few iconic attractions in San Diego: SeaWorld and the San Diego Zoo. I developed close working relationships with various key players in the tourism realm, including the SDTA. At that point I knew I wanted to further my career in tourism, which led me to the SDTA.
What accomplishments would you say you're most proud of?
Personal accomplishments that I'm most proud of include running two marathons (one on each coast — San Diego and New York) and half a dozen half-marathons.
What is it about working at the SDTA that gets you most excited?
I am excited to be a part of an organization where I get to work with a great group of talented and fun-loving people who have one common goal: promoting San Diego tourism.
Q: You'll be working closely with SDTA's Members in this key position – what would you say are some of your biggest goals and hopes for the role?
A: I am looking forward to getting to know our Members and helping them make the most of their membership with SDTA.
Q: What are some of your favorite things to do in San Diego?
A: We live in a beautiful city with amazing weather and I love almost anything outdoors, including yoga, hiking and a run by the beach. I am also quite the foodie, so I also love exploring all the amazing local cuisine San Diego has to offer.
Q: And what is one thing you're especially glad to be able to do again as tourism reopens?
A: Travel — internationally.