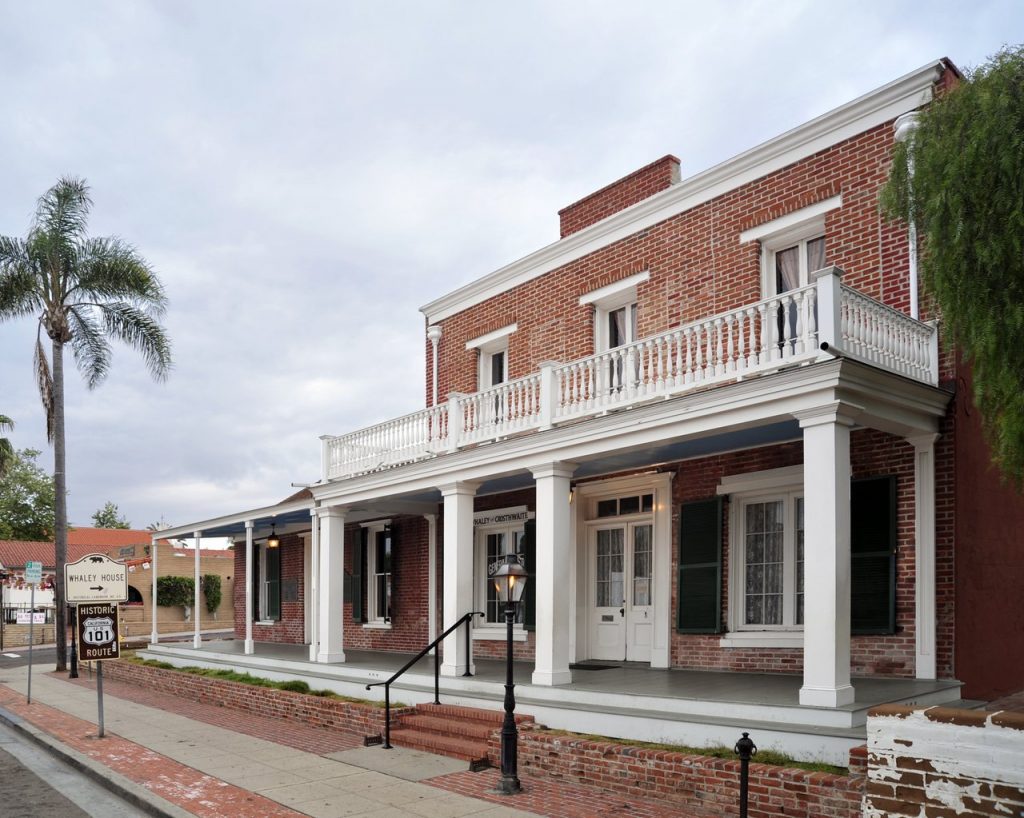 When it comes to a reputation for supernatural happenings, Old Town's Whaley House stands alone in San Diego. Generations of locals and visitors alike have been treated to tales of ghostly visions, mysterious sounds and a general sense of the otherworldly here.
That all makes the place an especially popular destination around Halloween. But there's a lot more to the Whaley House than things that go "boo!" in the night (or afternoon), and Old Town Trolley Tours – which took over operations of the California historic landmark in early 2021 – is showcasing them throughout the year.
As visitors take the company's multifaceted tour of this 165-year-old San Diego icon, they'll learn all about the Whaley House's past lives as the city's first commercial theater and its county courthouse, as well as a general store serving residents around what is now Old Town San Diego State Historic Park.
The house, designed by the pioneering San Diego merchant Thomas Whaley and built from bricks fired in his own nearby brickyard, also became his family's home for many years; a series of tragedies that befell the Whaleys are now woven into the ghost stories that inform the place's lore.
As Old Town Trolley Tours ramps up its schedule of self-guided daytime Whaley House tours, the site is now open seven days a week. A visit includes not only the home's interior but its outside grounds (now a county park, complete with flower garden), the museum shop and the adjoining New Orleans Creole Café.
It's an ideal place for meeting attendees and other visitors to get a sense of San Diego's past, learn about intriguing local legends and gain a starting point for exploring the rest of Old Town, with its many restaurants, shops and historic sites. And Old Town Trolley Tours, which offers numerous additional tours in San Diego as well as other cities around the country, has the expertise to deliver a fun and enriching experience.
Check out this great San Diego haunt and make it a part of your next meeting experience!