Born in Britain and now firmly settled in San Diego, the cashless-tipping platform TiPJAR strives to make it simpler for customers to express their appreciation through tips — and is dedicated to helping tipped workers boost their income, too. We caught up with CEO Sydney Paulsen about the company's mission, the inspiration for its launch and what comes next.
Q: How did TiPJAR get started, and how long has the company been around?
A: In 2018, James Brown, the retail director for BrewDog, a craft brewery and bar chain with over 100 global locations, opened the company's newest bar in Canary Wharf, London's financial district. The bar was BrewDog's first cashless location, and from an operator's perspective going cashless was the best decision ever made. It streamlined and sped up service, allowed for managers not to waste time counting coins each night, decreased insurance costs and more.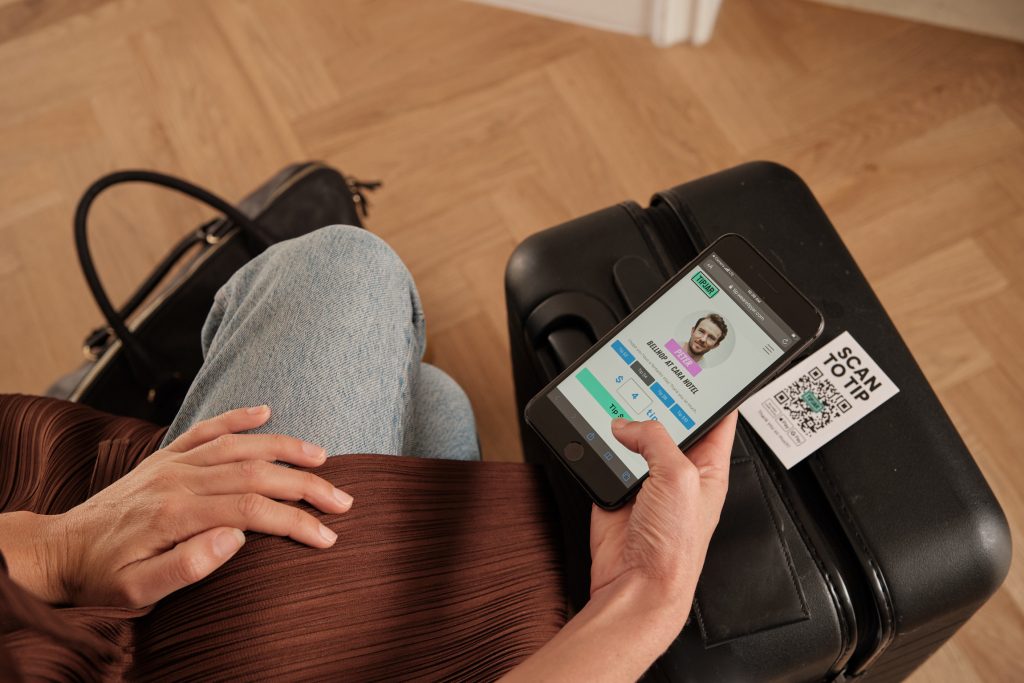 The only (major) negative impact was that the team stopped receiving tips; due to the complicated legislation around tipping in the U.K., BrewDog only accepted cash gratuities. James looked for a solution that enabled the team to receive cashless tips directly, because otherwise he knew the turnover rate at the bar would skyrocket. But he was surprised to find that none existed. Hence the idea was born for TiPJAR: a cashless tipping platform that allows for the collection and distribution of digital tips and is quick, direct and totally transparent.
TiPJAR came to the U.S. in 2020, setting up headquarters in San Diego. In the U.S, our focus is on supporting those who collect "transactionless" tip­s — the tips that are happening at a separate time than the main transaction. Our main clients include tour operators, hotels, valets, restaurants, equipment rental groups, fitness instructors, performers and musicians.
Q: How would you describe the company's key mission?
A: TiPJAR is on a mission to help tipped workers earn more. Built by hospitality workers, we also understand firsthand the operational pain points around tipping, and have built the system to be as easy and hands-free for operators as possible. There is a lack of transparency around tipping. Far too often, you read stories of companies scraping tips to make up their bottom line, resulting in distrust from both customers and staff.
TiPJAR was built to be quick, direct, and transparent, creating ease and trust around cashless tipping for both staff and customers and simultaneously making the lives of operators easier, while helping them retain and reward their best staff.
Q: Tipping can be tricky! We've probably all been in situations where we're unsure how much to tip or how to go about it. Do you hear from TiPJAR users that the service helps smooth out some of those concerns?
A: Yes, definitely! On our tipping pages the user can designate suggested tipping amounts, helping the customer know how much is typically tipped. Our tour guides using the system typically suggest anywhere from $20-$30, while our bellhops suggest $1-$5.
Q: TiPJAR is available to businesses from hotels to restaurants to tour operators, and there's a version of the platform for individual tipped workers as well. Can you tell us of any particularly surprising or unusual TiPJAR users you've heard about?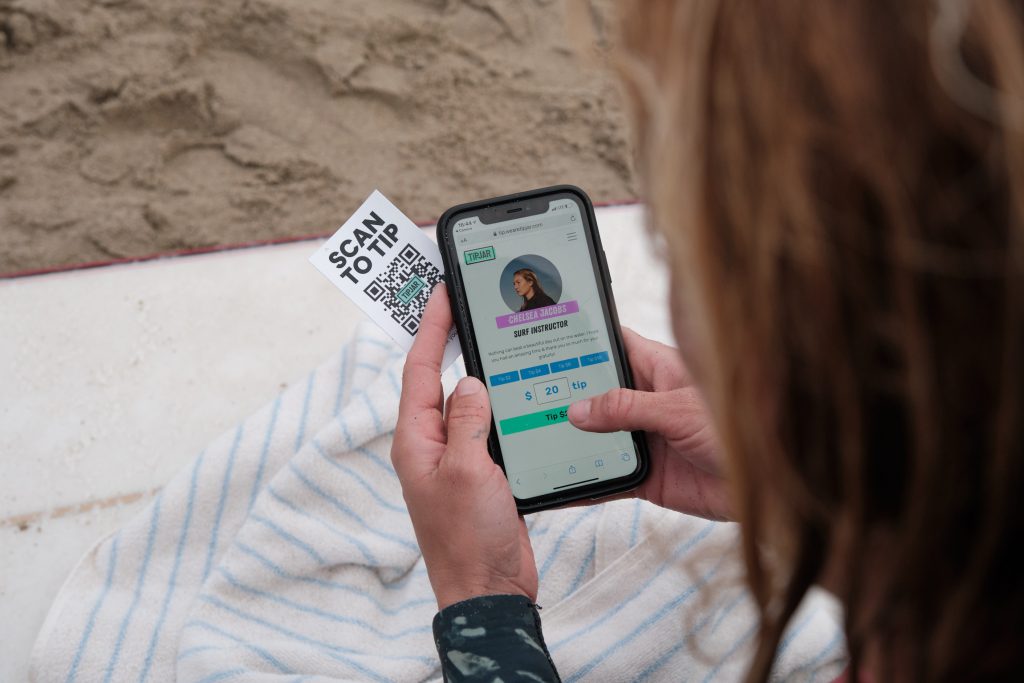 A: The most surprising use case of TiPJAR we've seen thus far has been rideshare drivers. Since most rideshare apps enable in-app tipping, we didn't think there would be much of an interest. However, when we launched our campaign with Visa, the largest demographic that participated was rideshare drivers! After more research we found that rideshare drivers only get tipped by 16% of their riders, and that many are looking for ways to encourage cashless tipping during the ride, not just waiting for a prompt from the app after the fact. We've made some materials specific to drivers and have been excited to enable them to boost their tips.
Other interesting accounts for us have been equipment rental companies, where customers are taking out a boat for the day and tipping the staff who help them get on and off the dock. We have a few clients doing this, and they've increased their teams' tips substantially by adding stickers to their boats, kayaks and stand-up paddleboards encouraging customers to tip.
However, one of my favorite accounts has been a magician, Jericho the Magnifico, who has been using us to collect for a little while now!
Q: What effect did the pandemic have on TiPJAR's business?
A: Like everyone, we had no idea what to expect with the pandemic and were preparing for the worst. However, what we found quite quickly was that the tipping in the food delivery space absolutely took off — but not as you might think. Third-party delivery apps allow customers to tip the delivery driver, but don't give an option to tip the team that made your food! We helped kitchen teams start collecting tips by adding a sticker to the pizza box or a flyer in the food bag that allowed the customer to tip the team after they enjoy their meal. We're delighted to have just launched with a team in Barrio Food Hub, and love the idea of being able to tip the team that contributed to the astounding meal you've just eaten, whether you're in the restaurant or enjoying it in the comfort of your home.
Q: What do you see as the company's biggest opportunities as we continue on the road to reopening?
A: Right now we are most excited about making a big impact in the hotel space. There are so many hard-working employees in hotels who make or break a customer's experience, but only have the ability to accept cash tips. From the valet driver to the front desk worker to the bellhop, housekeeper and concierge, there are huge opportunities for TiPJAR to help those people earn more and support hotel operators in retaining and rewarding their best staff.
Q: And as things open up again, what is one thing that you personally have been most excited to do?
A: Having moved to San Diego about the same time as the pandemic hit, I am excited just to get the opportunity to experience the city in its full capacity! I have a list of taco shops saved on my phone that I'm dying to try; I have yet to visit the Midway Museum and need to get to more of the local farmers markets. However, I definitely keep tabs on the SDTA website to see what exciting things are a must!
Click here to learn more or contact TiPJAR!