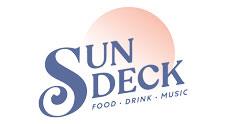 Quench your thirst with a cool beverage and revel in the iconic views when visiting Hotel del Coronado's Sun Deck. Happy hour hits a little different when enjoying it at the legendary hotel's newest addition. The mansion-like resort is rooted in a celebrity-rich history and world-renowned ocean views, and the Sun Deck is the perfect place to soak it all in.

Specialize every event or conference with CEG Interactive — creating unique entertainment and brand activation services. CEG Interactive provides several options for photo booth rentals, such as 360 photo booths, HD photo booths, roaming booth rentals and more, adding a sense of style and fun to any event.
San Diego is known as a stunning coastal oasis, but Ghost City Tours is proving the city also has plenty of favorite haunts of the spooky kind. Diving into the darkest corners of San Diego, Ghost City Tours will have you shaking in your boots as night falls. From an all-ages Family Ghost Tour to the adults-only Specters & Sinners Tour, Ghost City promises goosebump-inducing chills and thrills.

New Motion Beverages & Embolden Beer Company
New Motion Beverages & Embolden Beer Company have roots with SDSU graduates and pals Kyle Pool and Andy Sist. Located in Miramar, the two along with co-founders Megan Alkana and Ariana Jarrell got the wheels turning after seeking healthy craft beer and cocktail ingredients and the perfect scene to match. After working on their New Motion Hard Kombucha recipe for over four years, the team launched the brewery and teamed up with local beer legends Cody Morris and Andrew Kelly to bring what is now New Motion x Embolden Beer. Guiding this Miramar Brewery are its three foundational pillars: craft, culture, and community.
Babcock & Story Bar – Hotel del Coronado

Hotel del Coronado's Babcock & Story Bar is named after the co-founders of the hotel, Elisha Babcock Jr. and Hampton L. Story. The newly renovated bar offers outdoor space with a slate of craft cocktails and mouth-watering appetizers. The restored mahogany bar also serves up complimentary, jaw-dropping coastal views best enjoyed on the large outdoor patio.

Bespoke Experiences provides luxurious, custom tours showcasing what California's Beach City has to offer. Curating the perfect experience for each client, Bespoke Experiences caters to families, individuals, groups, meetings, team building — you name it. After thorough communication with a Bespoke team member and building a trusted relationship, expect a custom itinerary as broad or specific, abbreviated or lingering, adventure-seeking or intellectual as you wish for an unforgettable and desirable experience.
Umbrella Ship Entertainment and Wellness
Encouraging interactive, holistic-based entertainment experiences, workshops and sustained programs, Umbrella Ship Entertainment and Wellness is refining the phrase "special events." With a theatrical element providing an immersive environment, music, movement arts and mindfulness practices, Umbrella Ship offers custom entertainment design and curated wellness packages, in-person or virtually. The sky is the limit with Umbrella Ship's corporate event production capabilities and team wellness programs.

UC San Diego Extension offers a rich array of courses and certificate programs to help further the education of individuals, groups, businesses and professionals. With accommodating programs and classes provided 24/7, the options are endless for creating the perfect schedule. The 100-plus certificate programs and wide range of courses will help you and your team grow professionally and personally.