For 25 years now, the pioneering Surf Diva has been a vibrant La Jolla institution, inspiring countless girls and women (and now men as well) to get out into the waves and make surfing a part of their lives.
Founded by twin sisters Coco and Izzy Tihanyi as the first-ever all-female surf school, Surf Diva has since built a worldwide reputation for supportive and fun instruction at its La Jolla Shores home base.
The company also runs a popular surf shop and boutique along nearby Avenida de la Playa, and continues to offer lessons as well as board rentals year-round, plus a range of surf camps during spring and summer breaks.
We spoke with Coco Tihanyi about what drives Surf Diva, how the company has coped with the pandemic and what it has in store for us next:
What inspired the launch of Surf Diva, and what would you say is the company's key mission?
Now coed, Surf Diva was launched in 1996 as the world's original surf school for women. Our mission is to empower all ages and genders to gain confidence and ocean skills through the sport and spirit of surfing. Our brand represents an outdoor beach lifestyle to live the La Jolla dream.
What are some of the biggest challenges you and Surf Diva faced with the pandemic, and how did you pivot to adapt to those challenges?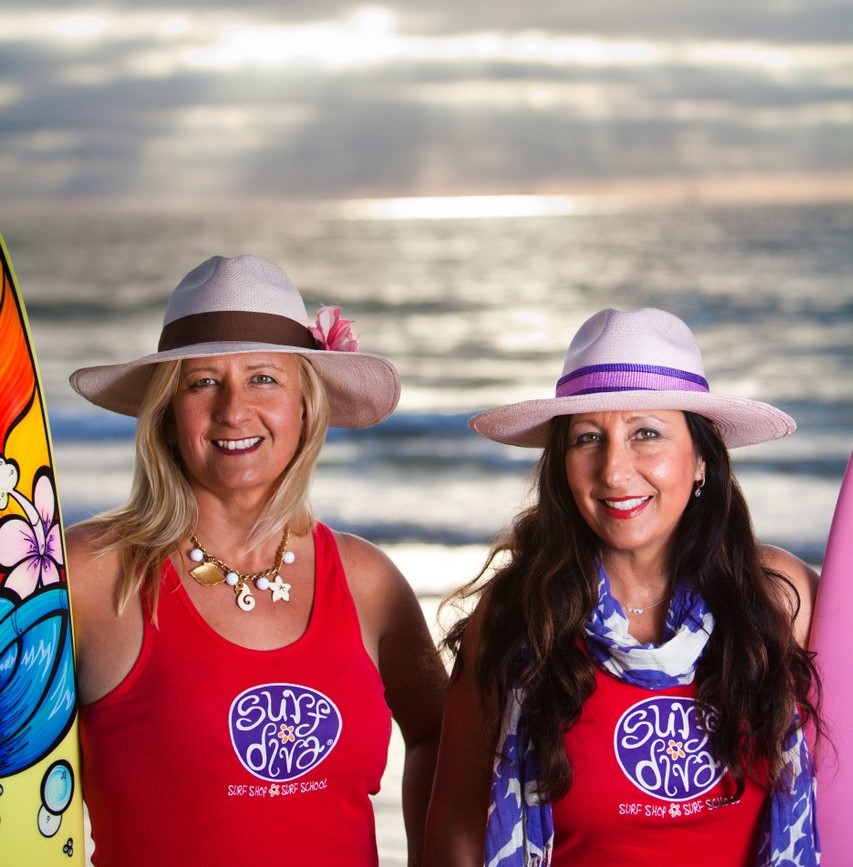 The hardest day for us was the day we closed our doors during the shutdown. Our goal was to take care of our staff during this time, and to make it through until we could reopen. We adapted by launching our retail shopping website, which has been a success.
What has kept you hopeful during all the difficulties of the past year and a half?
We are so lucky that our surf school is outdoors and healthy lifestyle-related. Our clients thank us daily for remaining open and for being here for them and their families who need to get time away from screens and breathe in some fresh ocean air on the waves.
What do you see as Surf Diva's biggest opportunities as we continue on the road to reopening?
With the reopening, we see growth with our surf instruction programs, standup-paddleboard lessons and rentals, and soon will be bringing bigger groups back, as we can host up to 50 surfers per event.
And as things open up again, what is one thing that you personally are most excited to do?
We love hosting events in our surf boutique, such as movie premieres with surf celebrities and surf-related book signings and fashion collaborations.