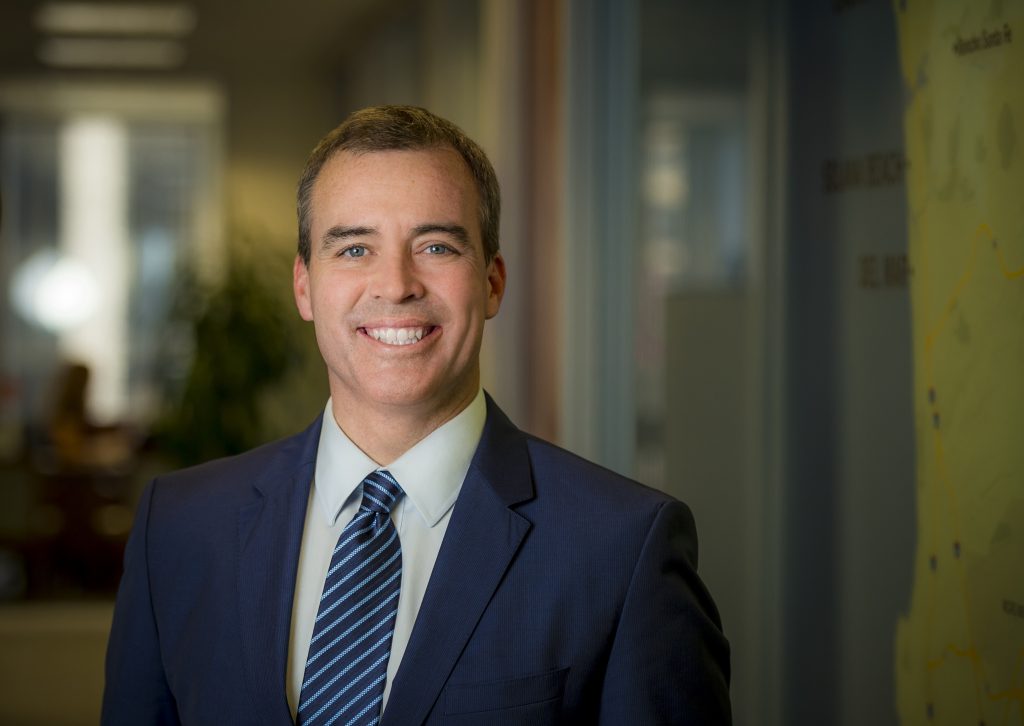 Mark Cafferty
President and CEO
San Diego Regional Economic Development Corporation
How does San Diego's innovation economy compare to other destinations?
Over the past decade, it is not an exaggeration to say that San Diego has become one of the biggest tech hubs in the world. We've really broken through when you look at the sheer number of companies we have and in terms of the percentage of our economy that ties back to innovation. No matter the metric, our city and our county can hold its own when it comes to innovation. The only thing we could do better is letting the world know about us.
What are some of the strongest sectors of San Diego's innovation scene?
In life sciences, we are, by any measure, one of the top two or three in the country and we lead in critical segments like human genome sequencing. Our innovation cluster as a whole is strong in cybersecurity, drones and robotics, and this is because we have an important nexus between tech and defense, as well as a link between tech and scientific research. We stand out because of the sheer number of businesses we have here and the ability to collaborate with world-class research institutions like UC San Diego, The Scripps Research Institute and the Salk Institute. It's not uncommon for there to be a scientific breakthrough that a researcher tweets about in the morning, only to have a company reach out by the afternoon to see how they can work together. San Diego is just really good at making those connections and finding ways to collaborate.
Why is San Diego a great destination for meetings and conventions?
First, it's just an incredible place to travel to. You can come here year-round and experience everything San Diego has to offer because the weather is almost always perfect. Second, there is an outstanding connection to the business community. It may be as simple as local partners inviting you to tour a facility or having the chance to meet with a leading researcher or scientist. At EDC, we get these types of requests all the time. A great example is an international cattleman's conference that took place here a few years back – attendees were able to meet with a host of different companies that could benefit their operations, including drone manufacturers and GPS technology firms to help monitor their cattle.
What is one thing that people should know about San Diego that they don't?
There are two really. First, I don't think people realize how much of a bi-national region we are and how special and unique that is. Second, when people think of San Diego they think only about our beaches and our bays, but we have such a diversity of outdoor experiences. Hiking, biking, paddleboarding, surfing, kayaking, canoeing, you name it. There are very few places in the world where you can enjoy a number of different activities in various settings, from the mountains to the deserts to the beaches – sometimes in one day.
What is the one thing someone should do when they come to San Diego?
I can't pick just one but here are some of the things I recommend to people coming to San Diego.
Many people forget that Tijuana is literally steps away. It is a completely different world, and so much more than people expect.
If you are sports fan, don't miss PETCO Park. I don't think there is a better ballpark in the country – and this is from a guy who grew up in Boston.
Hike Torrey Pines. Gorgeous ocean views from one our best natural settings.
Visit Balboa Park – there is a rich cultural history and stunning architecture, with walkable museums, shops and green space.