As No. 1 in the industry of boat rental platforms, Boatsetter is creating major waves. Boatsetter provides a platform for boat owners to list their vessel, licensed captains an opportunity to helm the sea and qualified renters an affordable site to charter the Pacific. Providing a database that makes renting boats affordable and accessible, Boatsetter keeps you covered while sailing the coastline and anchored at the shore with insurance and 24-hour on-water support. No boating experience? Hire a licensed captain at the wheel for a worry-free trip to soak in the scenic views and embrace the calming waters.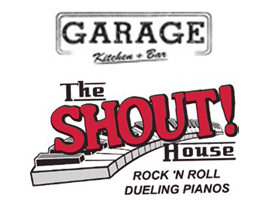 What was once a garage built in 1890, housing vintage buggies and wagons, became a social hub serving delightful meals, thirst-quenching beverages and rockin' tunes. Celebrating the acclaimed local artists who made it big, GARAGE Kitchen + Bar is parked next door to Shout! House, its official venue for musicians to jam out. Becoming a well-known spot for music devotees, motor-heads and social butterflies to sway with the lyrical beats of San Diego's past rockstars, GARAGE Kitchen and Shout! House is the perfect duet to play at any time of the day. Make it intimate by booking a private happy hour or party with an on-site event coordinator, executive chef and experienced staff to support along the way.
Where there's smoke…there's fire, and we're talking about the mouth-watering deliciousness that flames out of International Smoke. Serve up exquisite worldwide dishes, the name stems from the universal recognition that fire is the culinary spark that starts all cooking. Presented by award-winning Chef Michael Mina and best-selling cookbook author Ayesha Curry, the culinary creations of International Smoke is nothing short of marvelous.
Specializing in endurance sports, KOZ Events is known for providing athletes long-lasting memories and a unique experience in countless events, including triathlons, multisport events, runs, walks, bike rides, wine tasting and music events. With a focus on giving back to the community, KOZ organizes fitness programs to build charitable donations and raise awareness for various causes. No matter the age, skill level or event, KOZ Events caters to all.
Taste the riches of exceptional cocktails from distinct liquid purveyors and talented mixologists at the 12th San Diego Spirit Festival. Whether a novice enthusiast or a concoction aficionado, benefit from the action-packed event with bartender competitions, tastings, seminars, parties, and unparalleled exposure. Marvel in the atmosphere and the spirits by getting connected with the San Diego Spirits Festival coming in September.
Cali Cream is all about experiencing the sweeter things in life with a smile on your face whilst spending quality time with loved ones. Centered around makes people happy with 70 flavors of ice cream, Cali Cream has cultivated a space for families to create new memories every day. The power behind handing someone an ice cream cone can influence their day and Cali Cream is thrilled to harness its expertise in homemade ice cream to spread the cheer throughout the city from Downtown San Diego to coastal Encinitas.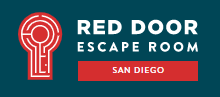 Get ready for a great escape with Red Door Escape Room, which offers a variety of experiences from an exciting jailbreak to breaking the curse in an enchanted fairytale. Red Door Escape Room's mission is to deepen relationships between people through creative entertainment. So, gather some friends and families or construct a corporate team building to unlock the codes, decipher the hidden messages and work together to escape the gripping hold of the Red Door Escape Room.
Modern Millennial Event Design + Production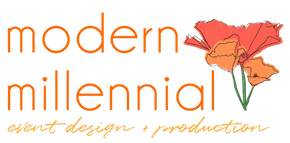 Drawing inspiration from nature, interior design and being immersed in a destination's culture and food scene, Modern Millennial Event Design + Production is on a mission to help bring stories to life through event planning. Beyond event design and production, Modern Millennial offers destination management to ensure all logistics from coordinating airport transportation to providing exclusive tours to hosting your event are all taken care of.