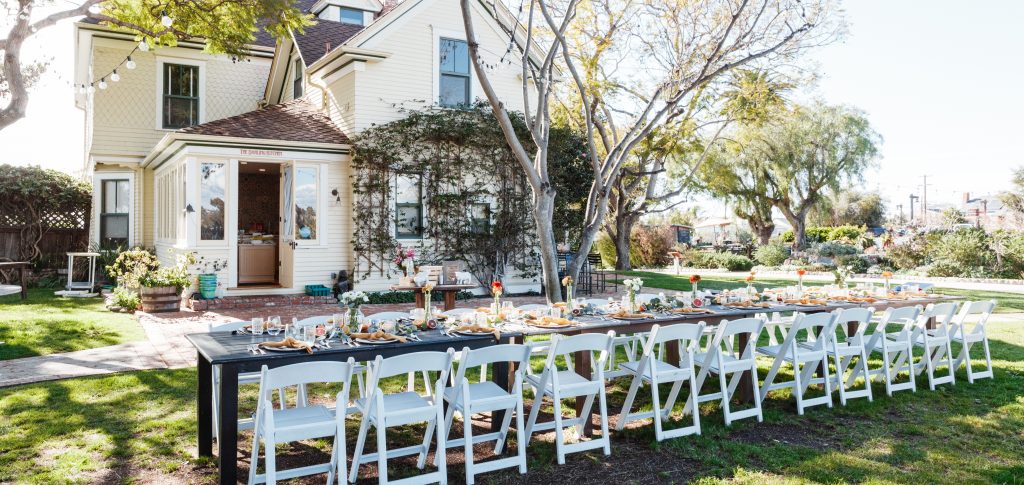 Name: Stephanie Parker, CMP, Director of Hospitality
Company Name: Epicurean San Diego
Type of Business: A local culinary food tour and events company bringing awareness and access to San Diego's top locally owned artisans. Committed to providing an environmentally conscious, socially responsible and zero-waste events experience.
Founded: 2015
How did you and your organization respond to COVID-19? How did you pivot or reimagine your business or mission? Initially, we went into full on support mode. We were a resource and connection point for folks who were trying to find healthy, local food sources. We supported local farmers by writing recipes for their CSA boxes and helped other small businesses with administrative support while our experiences were on hold. A few months into the pandemic, our clients were asking for ways they could 1) stay connected with their now WFH teams and 2) support our business. We relaunched our Sunshine Boxes, which are custom curated artisan gift boxes full of locally sourced goods from our experience partners across San Diego. If we could not be in person, our goal was to bring our experience to our clients' doorsteps!
What kept you hopeful? I always stayed hopeful that we would get back to somewhat of a normal routine. I knew from my personal experience, and of those around me, that this has been such an isolating time. We all were craving that in-person connection that we realized so quickly, we took for granted. We've been alfresco since 2015. During the pandemic, I would tell myself, when folks are ready to gather again, we are ready, and we are pros. These days are finally here, and it's been so great to welcome our guests back onto our farms.
How are you handling the reopening? What are the biggest challenges? Reopening has gone as well as it could have so far. It's like riding a bike, right? But for A LOT of people. We took a great amount of time to reconnect with the amazing local artisans we work with to come up with a new set of standard operating procedures, contingency plans, and safety measures to follow the ever-changing guidelines. We are prepped and ready and are so thrilled to be back in action!
What did you see as your biggest opportunities in a post-pandemic world? Our biggest opportunity hands down are our alfresco experiences and creating a safe and relaxing environment for people to reconnect again. The way we operate both personally and professionally has changed so much in the last 15 months, but nothing will ever replace in-person interactions. In such a stressful time, we are here for our clients and guests to reconnect.
What advice do you have for others? Know that everything that has been happening over the last 15 months is temporary. We are all in this together. Even during the hard times, stay true to who you are, what you do and how you will show up to serve your clients when the time is right. Give yourself some grace, everything is challenging right now and will continue to be for a bit as our industry gets back up and running. Be patient, be kind.
As we embark on the road to recovery, what is the one thing you are looking forward to doing (or have already done)? I cannot wait to hop on a plane and travel again! We had family Italy plans in April of 2020 so I can't wait to reschedule that trip. But just traveling in general. I think that is something we all love and can't wait to do. That is the beauty of the hospitality industry, we love to welcome travelers to our home and cannot wait to go out and explore the warming hospitality of other cities.