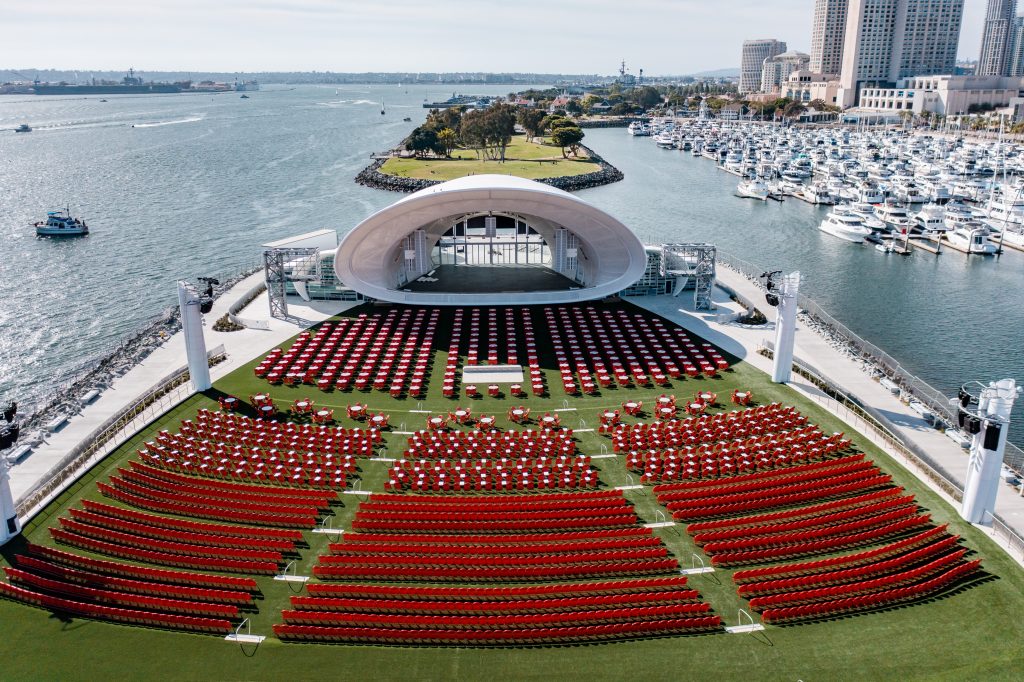 The San Diego Symphony has a new home and Downtown San Diego has a new stunning outdoor venue. The space also has a new name: The Rady Shell at Jacobs Park.
Destined to be an iconic addition to San Diego's bayfront beauty, the inaugural opening of The Rady Shell at Jacobs Park will take place August 6-8 with a series of concerts. The Rady Shell at Jacobs Park provides the perfect venue for any type of event as it features a 13,000 sq. ft. stage on 3.7 acres and 360-degree views of sky and sea and is surrounded by walkways, pavilions and recreational facilities. From seated galas to general sessions to private concerts to networking receptions, the architectural elegance, advanced technical support and breathtaking backdrop is unmatched.
The Shell is also ensuring the health and well-being of its patrons by adhering to the latest information and protocols from local, state and national health officials.
Located in the heart of the Embarcadero and just steps away from the San Diego Convention Center, The Rady Shell at Jacobs Park is designed to host more than 100 concerts and events year-round and will feature The Shell Provisions, which will offer a state-of-the-art food and beverage experience featuring many of San Diego's finest chefs and eateries.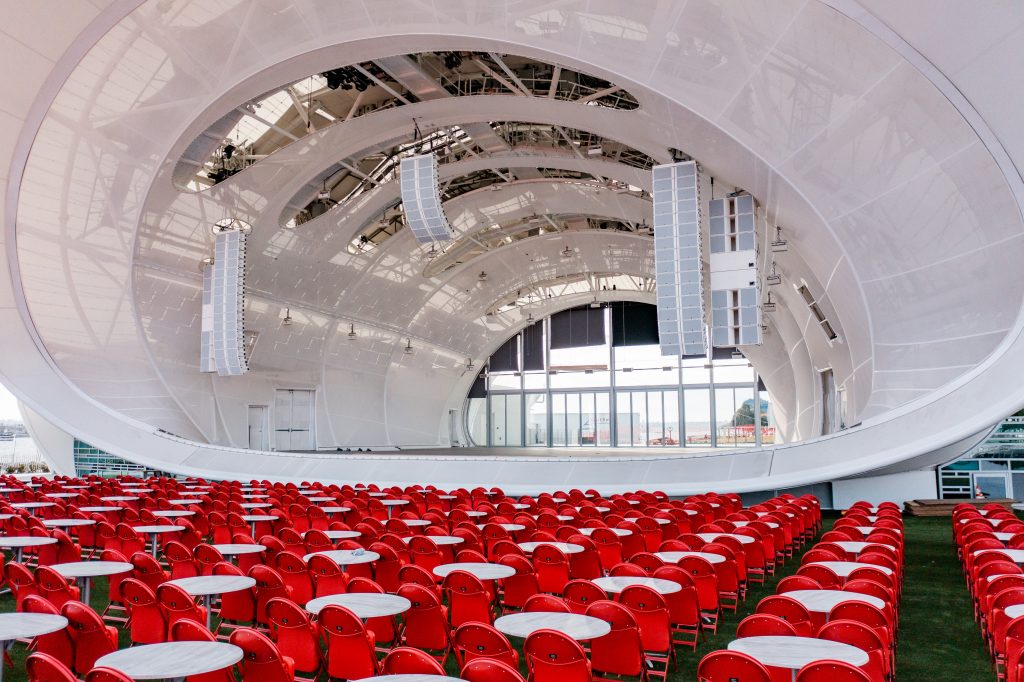 Whether holding an event at The Rady Shell at Jacobs Park or catching a performance, the experience is designed to be world-class. Tickets are now on sale for an impressive lineup of artists from the San Diego Symphony to such artists as Gladys Knight, Jason Mraz, Yo-Yo Ma, Brian Wilson, Michelle DeYoung and many, many more. Find out more at theshell.org.