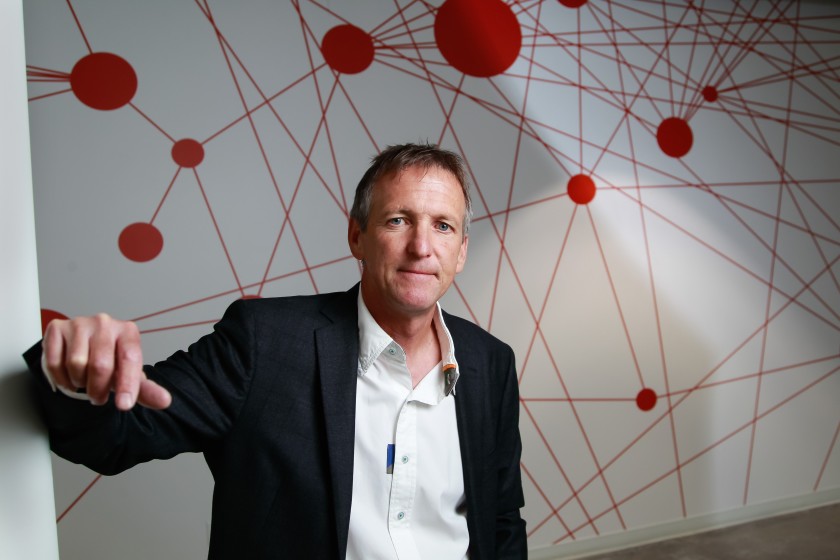 As a Silicon Valley transplant, Mike Krenn knows a little something about vibrant tech hubs. For more than 30 years, he has had a front-row seat to the evolution of San Diego's innovation scene, working with high-tech startups as an entrepreneur and a venture capital connector. Now as president and CEO of CONNECT, considered by many to be the first tech accelerator in the country, Krenn continues to work to build a healthy tech ecosystem, linking startups with funding so they can flourish and grow. From his vantage point, Krenn is convinced that San Diego is creating a better version of Silicon Valley that can deliver a healthy dose of inspiration for meeting and convention attendees.
How does San Diego stack up to other innovation hubs?
People vacation here because San Diego is a beautiful destination. We're fortunate to live here. But look beyond the beach, and you'll find the tech ecosystem here is both deep and wide. It's incredible.  
The breadth of our innovation economy is our strength. We've got mobile, blue tech, ag tech, cybersecurity, software, cleantech, and on and on—and a world-class life sciences sector as well.  Our companies solve hard problems.  Consider our large companies like Qualcomm, Illumina, Dexcom, Resmed, and Viasat. They aren't necessarily household names, but they are absolutely life-changing companies. This depth is our strength. We have incredibly smart and talented people here, across a variety of industries, building cutting-edge companies that make a positive global impact. It's so beautiful here, but if you look past the 70 miles of coastline—it's incredible to see the depth of innovation happening here.    
Over time, an amazingly deep infrastructure and support system has developed for our startup community. We have global law firms, banks, accounting firms, real estate that are all experts in their respective areas.    
What tech sectors are booming right now?
Honestly, almost all sectors are thriving. But I'm personally currently intrigued by the defense sector. It used to be that the Department of Defense created its own technology, but in recent years they've begun looking externally to further drive innovation. Companies like Shield AI, which recently raised $90 million, develop artificial intelligence software and systems for autonomous vehicles, and was recently featured in The New York Times for its work with police departments. 
There's just so many cool innovators here that I'm fortunate to work with. Companies like Truvain, a blood diagnostics company, that recently raised $100M. There is BlueNalu, which is growing fish fillets directly from real fish cells to create a sustainable source of seafood, that recently raised $60 million. There are world-class genomics companies, logistics tech, medtech. The brainpower here is really quite amazing.  
Why is San Diego such a great place for life science meetings and conventions?
Extend your stay!  Easiest decision ever. San Diego offers something for everyone. Few things are better than breakfast at the beach. Post coffee, if your attendees are interested in blue tech, ag tech, mobile, life sciences, cybersecurity, there is a tech sector that you can see, touch, feel and get connected with. The community here is so welcoming. Our community is largely built by transplants. People come here because they can blend brainpower with lifestyle. Our community collaborates. It's easy to get integrated. It's also noteworthy how central Downtown is—you can get to Mexico or North County in 20 minutes.
What is the one thing people don't know about San Diego but should?
San Diego is friendly. Our people are happy. We have weather, beaches, surf. Obviously, we are a tourist destination. It's a big reason why super talented people want to live here. It is also why San Diego is an innovation powerhouse and why venture capital is pouring into our region. In 2020, our startups raised $5.2 billion, that's billion with a b. That puts us behind only San Francisco, New York, San Jose, Boston and Los Angeles. Next up is Seattle, and it raised $3.3 billion, which is quite the gap behind us.
What is the one thing visitors to San Diego should do?
One of my favorite places for lunch is the Cliffhanger Café at the Torrey Pine Gliderport in La Jolla. For $10, you can get lunch and watch hang gliders and paragliders jump off the cliff and float in the air. It is both low-key, and super cool, which is pretty much what San Diego is all about.