Name: Anthony Bollotta, Dangilo Bonilla
Company Name: Bollotta Entertainment
Type of Business: Creative services agency/production of meetings and events
Founded: 1994
How have you changed your business in response to COVID-19? Bollotta Entertainment has long been known for its ability to customize and brand presentations for meetings and events. We also have access to a wide array of talent and are a licensed talent agency.
What separates us is our focus on client objectives, crafting unique and original material and booking regional and headlining talent (including bands like the Moody Blues, the Goo Goo Dolls, and Train), to ultimately produce events that move the client's story forward.
As a creative agency with a theatrical background, we understand the need for authenticity in the detail, and the importance of a detailed plan. In the world of virtual events, this need is compounded, so we've spent the COVID-19 disruption developing entertainment-centric opportunities that translate virtually. Our Virtual Vaudeville, comprised of 7-to 10-minute entertainment interstitials is one such opportunity that serves as a palette cleanser between online breakouts or sessions. It's scalable and starts at under $1,000, so it is also affordable.
We've also produced a number of virtual meetings, quickly learning how to properly execute a live meeting format as a professional broadcast, including L'ATTITUDE 2020 with more than 200 presenters from across the globe brought together virtually to fulfill on the conference's 30+ hours of content.
And we launched a podcast, Bollotta-FIDE, which offers a point of view on best practices in event entertainment and engagement with a lighthearted touch.
Oh, and for the holiday, we offered affordable 5-minute virtual visits with Santa for the kiddies in an effort to help fill a gap, because why not?!?
What keeps your hopeful? The Sondheim song," I'm Still Here," comes to mind. We've gotten through 9/11, and the crash in 2008, which took tremendous tolls on business, plus a myriad of other obstacles throughout our 25-year history.  But we are resilient and there will be a comeback. It's just a matter of when life will once again spring eternal.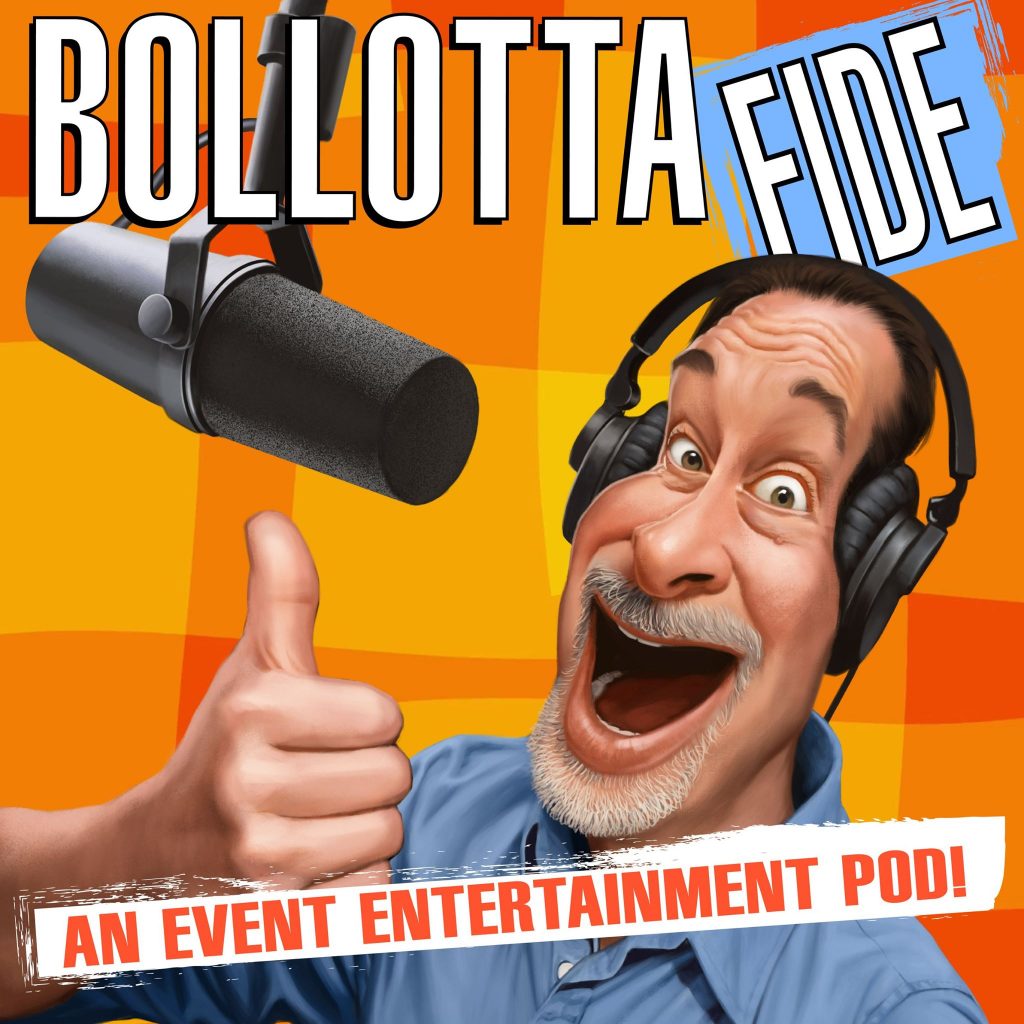 The great part is that when it does, people will be more than ready for it and we will have learned new tricks to incorporate into fresh, vibrant live experiences.
What is your advice to other companies? This is a great time to simply maintain business relationships and perhaps make new ones. It makes zero sense to make sales calls when there is no business to win. What does make sense is to check in and let clients know you're thinking about them, and hoping they're surviving, if not thriving in some capacity. Although it's hard to put the focus on others when you too are dealing with loss, it's likely the best time to do so.
What is the one thing you are looking forward to doing when things return to normal-ish? In addition to getting back to live theatre and business travel, I look forward to the loud rumble of conversation in a crowded foyer, the awkward silence in a packed elevator, the hurried excitement before the event doors open, actually being with the Bollotta team, sharing meals with friends, being impressed by colleagues who used the time productively, mask-less laughing with people from every walk of life, not smelling my own breath, and unabashed hugging.