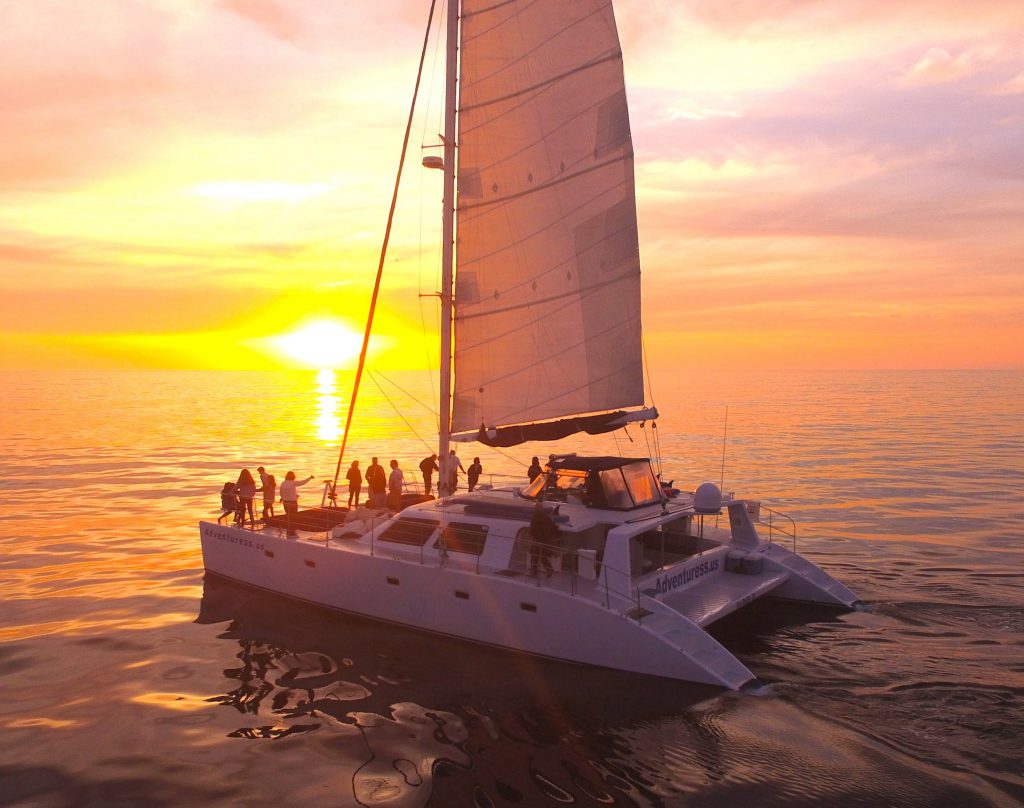 Name: Heather McDonald, president
Company Name: Adventuress Luxury Catamaran
Founded: 2012
Type of business: We offer private yacht charters on board a beautiful 60′ Luxury Catamaran, which is Coast Guard-certified to accommodate up to 48 guests. We also have a gorgeous 25′ Vintage Speedster, which can accommodate up to 6 guests.
How have you changed your business in response to COVID-19? Beyond the obvious COVID protocols and thorough cleaning after each charter, the biggest change is that we have reduced our capacity to allow for social distancing.
What keeps you hopeful? We feel extremely hopeful that with the vaccines there is an end in sight to this pandemic. We are looking forward to hosting celebrations again: weddings, graduations, family/friend reunions, corporate team building… actually, corporate anything!
What is your advice to other companies? Customer service! We have always taken great pride in providing first class customer service, being flexible, and going the extra distance for our guests. We have been fortunate to have developed a wonderfully loyal customer base who have always appreciated this and supported the Adventuress during this past year.
What is the one thing you are looking forward to doing when things return to normal-ish? I am looking forward to traveling again (and to having my kids return to school!!).