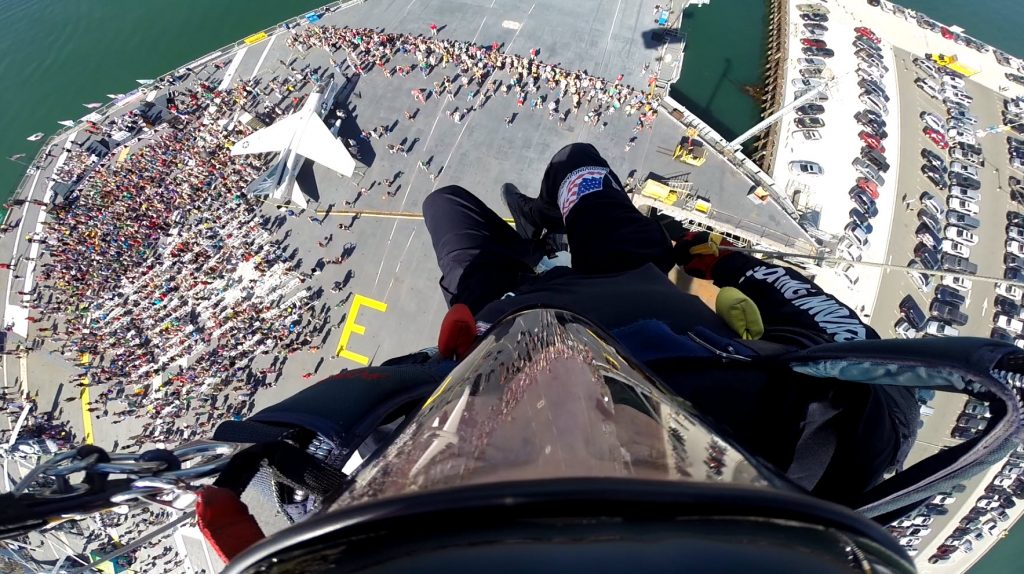 Name: Ron Lee
Company: Skydiving Innovations
Type of business: Aviation Entertainment
Founded: 1886
How have you changed your business in response to COVID-19?
We are professional aviation entertainment provider and we typically work with DMC's and meeting planners to incorporate skydiving shows into their events. We have been able to continue to operate by following state and county protocols for our employees and contractors. In fact, COVID presented opportunities for the business as there was greater demand for virtual events. In the past, we'd land and chat and take selfies with event attendees. Now, we are streaming live to client events being held on Zoom, Cisco Webex, GoToMeeting and other virtual meeting platforms. Even with these virtual events, we are still able to personalize and brand our shows to meet the needs of our clients. For instance, in December, we conducted four virtual skydiving events for client holiday parties where their worldwide or nationwide employees were able to be in the aircraft and on the jump with us, live. We streamed live HD video and audio from our cameras mounted on our helmets, and could even talk to viewers while on the jump.  We produced two 30-minute and two 60-minute skydiving show segments that were a hit with our clients.
While when COVID started, it killed us and we lost almost a dozen scheduled performances, strangely enough, these virtual skydiving events have presented remarkable opportunities for us, and our clients. Just the fact that we can perform anywhere and stream the performance to any audience is a game-changer.
What keeps your hopeful?
What we love about what we do is it gives us the opportunity and in fact REQUIRES us to be at our creative best. With COVID, our mentality is that "necessity is the mother of invention," and we believe we've found really innovative ways to come up with unique experiences for our customers.
What is your advice to other companies?
Be as open-minded and creative as possible and find new ways to deliver your services. This may require that you rethink your mission statement for your organization. If you are a CEO or a thought leader, talk to your employees or your partners to find out their insights and ideas. We all live in our own bubbles and often don't realize the incredible creativity available to us just outside our office door. Work to really rely on your people for input on how to be the flexible, creative organization that this kind of seminal change requires. Be humble and never be afraid of change.
What is the one thing you are looking forward to doing when things return to normal-ish?
Right now, all of us in the company miss the live in-person shows and the visible response we see from guests and spectators at our shows. And we miss the personal interaction we have with our DMCs and meeting planners when crafting unique, meaningful performances. We're looking forward to working with our clients and for DMCs & meeting planners to come back strong and start to grow again.