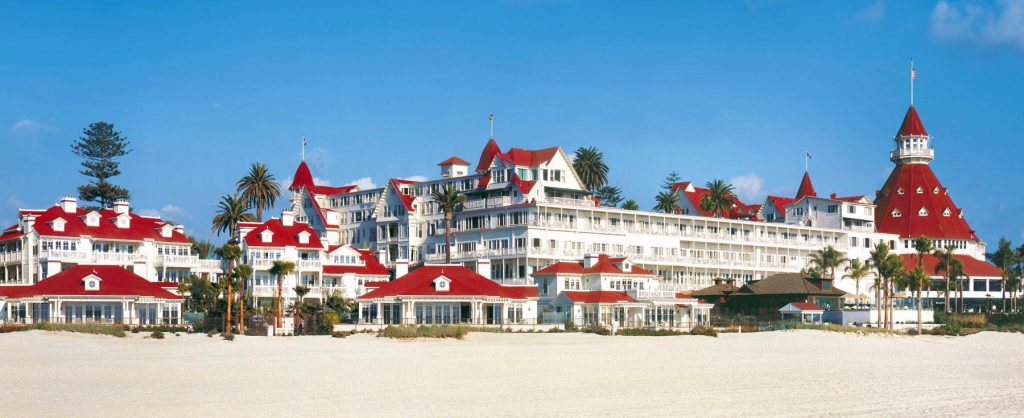 Name: Harold Rapoza, Jr.
Company: Hotel del Coronado
Type of business: Resort
Founded: 1888
How have you changed your business in response to COVID-19?
For our guests, we have adopted leading health and safety measures with Hilton CleanStay, found creative ways to continue to serve our guests while also abiding by state regulations, and we have learned to be flexible and take it day by day. We know that we can't plan too far ahead. Our team members have been asked to do more with less and wear multiple hats. Although this year has uniquely tested our ability to adapt and work together, our team has pulled together (stronger than ever), and we continue to make it happen for our guests, fellow team members, and owners.
What keeps you hopeful?
The Del has seen countless challenges throughout its nearly 133 years, and it's always come out stronger. People will always want to travel and explore new destinations, so I know as an industry we will bounce back. Over the summer we saw incredible pent-up demand, so while groups are a bit more uncertain we know that leisure travelers will be eager to travel again.
What is your advice to other companies?
Do what you can to keep morale up for your team members. They are under enormous pressure not only at work, but also at home with economic uncertainty, a drastic change in routines, and general stress. Those who have been working need the time to rest and recharge in order to keep going.
What is the one thing you are looking forward to doing when things return to normal-ish?
Seeing our group events and banquet business return. We have created some gorgeous events and I can't wait to have those teams back to work, setting up something incredible on the beach once again.