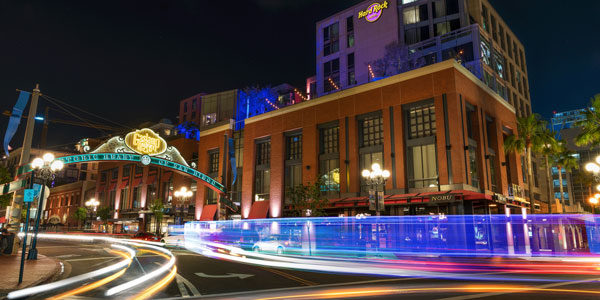 Monograms, which offers all-in-one travel planning, has selected San Diego as just one of four new U.S. destinations for its global vacation portfolio for FIT travelers in 2021.
Steve Born, chief marketing officer, said it made sense to add San Diego to its growing rosters of cities because the destination offers such a diverse range of activities.
"The Monograms promise is to bring the world's most popular and engaging cities to life for travelers so that they get the absolute most from their time in the city," he said. "This goes above and beyond the surface view—what most travelers who are on their own experience. The hand-selected hotels, the sightseeing and the expertise of our own local host who knows the city inside and out are all key ingredients that enable Monograms travelers to see a complete, true view of the city."
Born added: "This all works best when the city itself offers the engaging and diverse sights, attractions and experiences that enable discovery. San Diego fits that bill. Like no other city, San Diego offers a one-of-a-kind range of views and 'do's' that make it easy to deliver an incredible traveler experience."
In addition to San Diego, Monograms' other new U.S. city getaways include New Orleans, Nashville and San Francisco.
Globus, a sister company to Monograms, also has created a "Southern California Charms" motor coach tour that includes two nights in San Diego that will be offered in May, June and September of 2021.